GO BACK TO BLOG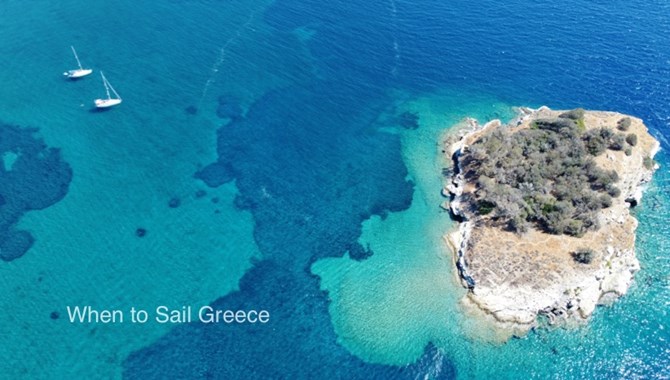 When to sail in Greece (2023 Guide)
"Ideal sailing conditions are usually towards the end of May into the beginning of June, and from the second week of September well into October. "
Greece is one of the world's most popular yachting destinations. It is blessed with loads of sunshine, pristine beaches, and crystal-clear aquamarine waters. The country has a variety of areas, landscapes, vegetation, culture, andarchitecture. Let's not forget the incredibly rich history, for all those who wish to unravel her mysteries.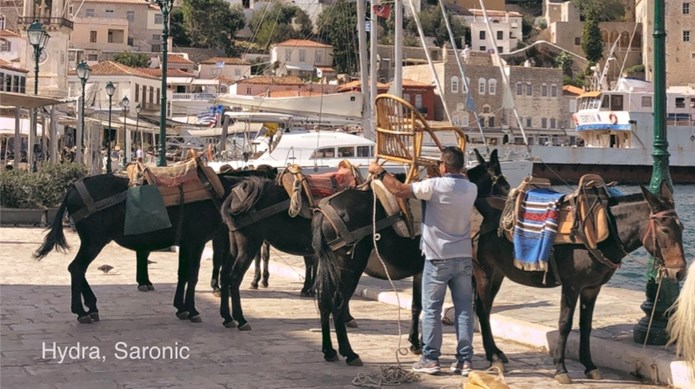 Photo by Despina Galani on Unsplash
Home to around 2500 islands it is not hard to understand why it is such an amusing playground for amateur and experienced sailors. The Saronic Gulf is a wonderful complex of islands for beginner sailors to get acquainted with the seas and Greek topography.
Whereas the Cyclades is better suited to experienced sailors who relish unpredictable weather conditions and the possibility of high winds. Let's go through a couple of key points in order for everyone to understand when might be the best time to plan their dream vacation.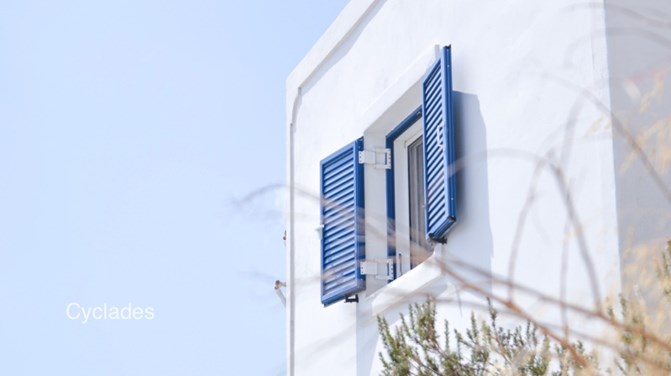 Yacht sailing in Greece usually begins in April and goes all the way through October into November. Guests can expect peak season to begin towards the end of June, and well into the middle of September. 
When visiting during these busy periods, it is expected to experience busy ports and marinas, difficulty in finding seating in popular eating establishments and bars, as well as overcrowded beaches and towns. The Greek Summer heat can rise to relatively high temperatures when in the Cyclades region sailors can be met with adverse weather conditions known as "Meltemi" ( meaning high winds).
Although Greece has very hot sunny summers there is the possibility of unpredictable thunderstorms. Usually, you can expect this to happen somewhere in June or September. 
For those who lack sailing experience and are looking for a worry-free vacation, we highly recommend a skippered charter. Your skipper will take full responsibility for the vessel and look out for everyone's safety. All requests concerning itineraries can be revised and everyone can devise a well-sorted out plan to get the best out of their sailing vacation. Your skippered will have excellent people skills, as well as extensive knowledge of the seas and local areas.
Not only navigating you through the islands but also your own personal hosts during your charter. For complete rest of mind and extra pampering, guests can always opt for a fully crewed charter which is also an excellent option to alleviate any stress during your sails. Everyone onboard can expect special care and attentiveness to their needs and desires.
Greece is known for having relatively low prices when it comes to yacht charters. In almost all marinas and ports mooring can be expected to have low rates which are usually estimated according to the length of the yacht. One thing is for certain, the marinas usually have very friendly hard working staff who are more than willing to take care of your boat. In comparison to other countries, it seems to be significantly lowerin terms of costs when considering a yacht sailing vacation.
With so many islands available, sailing is without a doubt the most effective means of exploring these gorgeous places while on vacation.
The Cyclades is one of the most interesting sailing areas for those seeking to get lost in the seas, exploring remote locations, and willing to do many miles a day. There are many different types of islands available and each has its own distinct character to enjoy.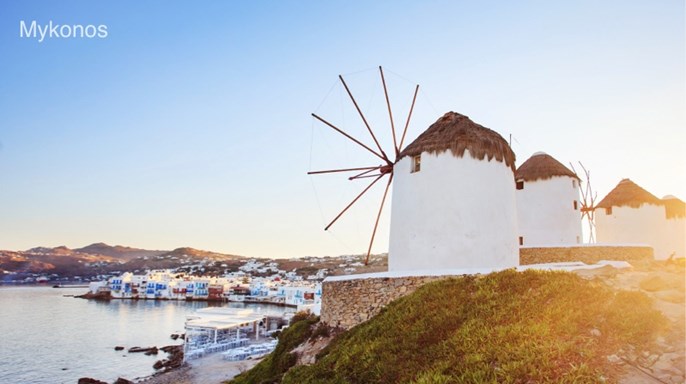 For instance Mykonos is a perfect location for the young at heart looking to party. The "Small Cyclades" is ideal for those looking for serenity and an off-the-beaten path experience.  
Whereas Naxos is known for its fresh produce and good food. It is a given that each and every island has its own rich history, traditions, distinct characteristics, specialties, and unique character.
As mentioned earlier the Saronic Gulf is a perfect location for a relaxed, stress-free, and smooth sailing vacation. All the islands in this area are in close proximity making it easier to explore during a one-week charter. Therefore guests will not have to cover great distances to reach their desired locations. Due to the fact that these islands are engulfed by land there is very little chance of experiencing extreme weather conditions or high winds during your cruise. 
They are not as famous as the Cyclades Islands but are definitely of equal beauty and interest when visiting by boat. During the summer months you can expect to see many Athenians taking a break from city life and taking advantage of the close distance these islands share with the capital.
They are more European in architecture and have a great deal of historical sites to see, as well as museums and interesting towns and villages. Just like the Cyclades, one can expect to experience different variations of culture, traditions, scenery, architecture, and history on each island they visit.
Beginning a charter from Athens allows the strategic advantage of setting off in either direction or changing your itinerary towards the Saronic if faced with fierce winds towards the Cyclades.
One thing is for sure: both regions have delicious food to offer guests, as well as excellent taverns and eateries to enjoy during your vacation. So be prepared not only to enjoy your sailing adventure, but also a glorious journey through the culinary flavors of this wonderful country. Greek food is famous for its use of fresh ingredients, such as olives, herbs, vegetables, and grains.
It is also known for its use of olive oil and its aromatic flavors. Some of the most well-known dishes include gyros, dolmades, moussaka, and Greek salad. Greek food has a long history and is often associated with hospitality and joyous celebrations, making it a favorite among many travelers.
Greece has always been a popular destination for summer vacations. This goes for all types of travelers and especially sailors. It has extremely pleasant weather and is known for receiving a lot of sunshine all year round.
The Greeks themselves are very friendly, hospitable, and helpful. Visitors are fascinated by the Greek Lifestyle and their laid back nature. It is also worth mentioning that the Greek Mediterranean diet has grown famous around the world for its health benefits and delicious flavors.
Everyone at Yachtsailing.gr welcomes you to come to enjoy a glorious yacht sailing vacation, filled with loads of sunshine, beautiful beaches, interesting locations, and memories of a lifetime!