Private fleet - Excellent service - Unbeatable prices

Realtime availability
Book directly through our private fleet. Unbeatable prices, wide range of boats, Lloyds certification and ISO international bareboat standards. Select your dates and book your next dream vacation with us

Top notch quality yachts
Direct communication, deep knowledge on the boats we offer, immediate answers, competitive prices and of course a premium customer support with hundreds of positive genuine reviews

Premium support
Suggested routes by our experts, Security deposit insurance, support line during your trips, representatives in 95% of the islands, weather forecast with an experience of 20 years in the industry
Main benefits of our bareboat charters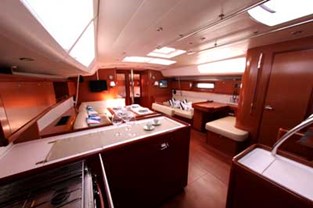 What you see is what you get
25 in house professionals at your disposal, attention to detail, actual photos and information of the boats we offer. Large inventory list included. No hidden fees or surprises.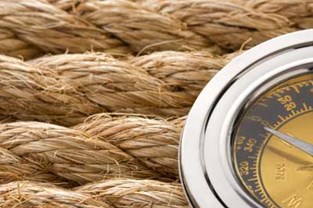 Unbeatable prices
A private fleet allows us to offer unbeatable prices and direct communication with our guests. Charter immaculate options and be a member of our sailing club community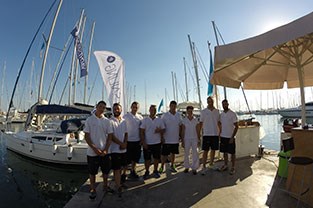 Our roots in a family business
We love sailing! Even though we are not a family business any more the values of personalized customer service, the sense of hospitality and love for sailing is our driving force
What's included
Included
Your bareboat charter yacht

Fees for the first and last day in the marina

Outboard and dinghy

Bed linen for all member of the crew

Full galley equipment

Full set of Towels, beach towels and tea towels

Plotter(outside in cockpit)

Autopilot & navigation equipment

Hifi and cockpit speakers along with aux input

Comfortable cockpit cushions

Snorkeling equipment in customized sizes

All safety regulations equipment

24h support line during charter

Weather forecast report

Trip planning with tips and suggestions
Please check each boat separately for full inventory list. Your yacht will be fully loaded.
Read more
Optional Extras
Skipper (1330 Euros/week) (Interested? Check the skippered concept)

Hostess (1330 Euros/week)

Wifi (60 Euros/week -10GB)

Stand Up Paddle (150 Euros/week)

Inflatable Canoe (80 Euros/week)

Underwater cameras (50 Euros/week)

Action cameras (70 Euros/week)

Safety crib (50 Euros/week)

Shopping on board (free of charge)
We are happy to hear any request you may have in order to have everything set for your bareboat charter in Greece
See the extras
5 Star TripAdvisor rating - Read the reviews

We chartered a 54 Oceanis from Athens and sailed up to Skiathos through Khalkis bridge which was a great experience and a good way up to the Sporades group of islands and back down via Skopelos, Skiros, Andros an Kea. from the outset the organisation of the charter company Yachtsailing.gr was outstanding. The boat had everything one would have on a private yacht plus, plus. We had a few technical questions in the two weeks but they were handled with great efficiency by the shore staff, Maria and Eugene who sent us texts by return thus ensuring a smooth and wonderful holiday. Simply said we are looking forward to our next holiday with them Nigel
"Impeccable Organisation"
I have been chartering from yachtsailing.gr for many years now with my family and it is always a pleasure to come back!!

We sometimes sailed for two weeks, all the way to Santorini and back, other times a week only going closer to shore towards Nafplion or to Mykonos / Paros and back.

The best aspect of chartering with them are:
- Very friendly people... Eugene, Dimitris and Maria
- Savvy sailing wise and give very good tips around where to go on what winds etc.
- Great prices

I very much recommend them! :-)
"Best Yacht Charter in Greece!"
We may have had the best holiday ever (and we're VERY good at holidays) with the cheerful help of the excellent team at YachtSailing.gr. 'We' is 11 people (2 families, 15-56yrs) sailing for 2 weeks in the Cyclades (Aegean Sea) in a Jeanneau 509 (51'/15m sailing boat). Eugene, Joanna and the rest of the crew at YachtSailing.gr we're fantastic. In the lead-up (we booked 8 monmths in advance) they were very responsive and the booking process was straightforward. On our arrival the briefing was practical + effective and the administration was efficient, especially as it was conducted against the backdrop of the handover of dozens of boats on changeover day. The team were also helpful around the edges. Things like storing our bags for us while we were away and organising taxis on departure. Our boat 'Jester', was 2 years old, in very good condition and well equipped. The photos of it on the website show it accurately. It was very comfortable for 11, although we didn't have a skipper so we used the skippers cabin as well. The storage was good; we never had any problems stowing provisions or gear (although we made sure we didn't have too much personal stuff). While we were adventuring, the support team provided the perfect balance of leaving us alone and being super responsive when we needed them. That was only a couple of times for simple things we needed reminding of (like changing over the water tanks) and once for advce on passage planning. There's 24-hour support and Whatsapp worked perfectly for us at all times. Our trip was a mixture of small ports (Tinos and Syros were our faves), tavernas on the beach and meals on board (plus the usual swimming + beaches obvs). We had some lovely sailing, although we also had quite strong wind on occasion (do a little reaseach on the 'the Meltemi'). So, if you're going without a professional skipper some reasonable sailing experience is a must. Overall, I can't recommend YachtSailing.gr highly enough. We were truly delighted by our holiday and they were a big part of making it happen. We'll be back for sure - I already have my eye on the boat!
"Fabulous sailing adventure in the Cyclades"
We bareboat chartered the monohull yacht 'Jester' from Yachtsailing.gr at the end of August as a crew of eight: a family of five with three teenage kids plus three teenage friends. Everybody absolutely loved the whole experience of exploring the islands of the Saronic gulf, discovering tranquil coves for lunch and swimming, sleeping at anchor in a bay and the excitement of negotiating tricky moorings in some of the more popular and picturesque bustling harbours. Everything on the yacht that is necessary for a safe and enjoyable sailing trip was in a great condition and worked well. We chose Yachtsailing.gr not based on reviews but simply on the fact that as a local owner-operator we could select the actual yacht we wanted to charter, not just the manufacturer and model based on some non-yacht specific photos and specifications. From our initial enquiry through to finalisation of the booking and the supporting paperwork, pre-arranged provisioning, check-in and final check-out everything was handled very professionally and equally importantly always with a genuine personal touch by Eugene and Ioanna. My specific questions about safety and other equipment were answered promptly before and after the booking had been confirmed. We always felt that support and advice based on extensive local knowledge would be on hand, if needed. Local support from one member of Eugene's team on one of the island 30 nautical miles away from Alimos marina became also available when we had a query on the functioning of some equipment. Not surprisingly perhaps, we would most certainly charter again from Yachtsailing.gr the next time we want to continue exploring the beautiful sailing ground of the Aegean sea.
"Amazing Experience, Nice Yacht and Excellent Service"
There is no limit to what you can experience while sailing with Yachtsailing.gr on a bareboat charter in Greece. The choice is only yours to explore the amazing unique locations, Greece has to offer. A bareboat charter sailing vacation gives you the opportunity to sail whenever you wish, whenever you prefer it and for as long as you please. You can drop an anchor and spend all you time in a breathtaking bay or you can visit many islands in a single trip if you prefer to cover more miles each day. It is only up to you.
Yachtsailing.gr offers excellent quality sailing yachts and catamarans for bareboat charters in the Greek islands. All of our yachts have been inspected and certified by the Lloyds registry. This means that you can be sure you can sail safely in the Greek seas. In addition our highly trained personnel is on top of the yachts between charters, we check, certify ourselves and we ensure that you will be provided an excellent yacht to sail with. We will spend time with you for a proper boat delivery and suggestions depending on the weather at the time of your arrival. If you wish we can plan together a sailing route with tips and proposals from our experience in the Greek islands.
Click here to read a detailed description of bareboat charter in Greece
Here is why you should charter a bareboat sailing yacht or catamaran with us
All of the yachts are fully equipped so you only have to bring only your swimwear before your vacation starts. For those of you that are chartering a bareboat yacht for the first time, it is nice to know what are the basics included with the boat. Our yachts are fully loaded and carry the inventory of a private boat.
This means that towels, tea towels, bed linen, outboard, dinghy, a huge list of navigation equipment, tools, cockpit cushions and many others are included in our yachts in order to make your sailing vacation in Greece unforgettable. You can see all the equipment each yacht has included, in the particulars page each yacht has dedicated info. Apart from the equipment you will find in the yachts there is an unrivalled added value if you will chose to sail with Yachtsailing.gr for your bareboat chart in Greece.
Our support during your charter. We know Greece quite well and we have representatives in 99% of the Greek islands. This means that no matter what issue you might face or help you may require are in the position to solve everything. We have a support telephone line that works 24h and a dedicated person to handle all of your requests.
Not only that, we also have available a fast rib with an outboard motor that can drop us anywhere to be on your standby. We strive to deliver the best bareboat yachts available into very competitive prices so that your sailing holiday will be unbeatable. In addition all of your payments are secure for two main reasons.
Primarily we are the owners of the yachts we offer and we are not representing someone else. Secondly all of your payments are safeguarded by the German EIS insurance agency that guarantees your payments are safe and insured. Our repeated clients and satisfied visitors are here to prove that we offer a solid and efficient proposal for your important sailing vacation. Therefore we encourage you to try our specialised services in bareboat charter Greece and experience unique sailing vacation that will be remembered for a lifetime.
Bareboat chartering in Greece will take you to locations you cannot approach with a car or any other way, protect your privacy and expand your horizons. It is easy, affordable and available for everyone. Let's see bellow some of the basic concept regarding, bareboat chartering in Greece Yachtsailing.gr offers.
Back in the 1950's if you wanted to sail anywhere in the world you would have to take a big decision, sell your house, buy a sailing yacht (like the ones that would cost a fortune and fit just a couple onboard), pack all your home into a suitcase, grab your wife and start for a lifetime journey that would last for a minimum of 24 months. While time passed by, a lot of ground has been covered since then. It the early 1970's the first steps of 'renting a boat' appeared in the background. Some companies did the first steps and offered their boats to a small number of visitors that were in the position to handle a yacht and wanted to sail in different territories. As time passed by the companies that were chartering yachts became more and more efficient and on the other hand the number of visitors that wanted to meet the world on a charter boat were substantially increasing, plus the experience and mentality of charterers grew into higher levels. In the decade of 1990 in Greece the bareboat chartering was a huge success and I consider this decade the best for the chartering world of Greece. When I say 'best' I mean that the system was so booming that everyone was happy, both clients and companies, while the service was at quite a nice standard for that point in time. In the decade of 2000 the major change in the market was apart from the quality of boats available, the existence of Internet. Internet has really changed the world of chartering and made us all part of an international puzzle. Information became available for everyone and everything was 'easier' in terms of planning, selecting, travelling and finally chartering and boat. I will come back to that later in our analysis. In this decade, bareboat chartering is one of the most popular way to visit the Greek islands. The reason is pretty simple. There is no other way to see so many places in one trip, you can get to bays you cannot approach by other means of transportation, you have unique privacy and totally personal moments. In addition it is easy to plan and book, you can select from a variety of boats available, it is affordable-not to say a killer value for money- and most importantly safe.
Taking a closer look to what bareboat charter in Greece has to offer today, we will see tremendous potential and limitless choices. You can sail anytime, anywhere and for how long you wish. This has an added value when we speak about Greece which is a country with 2500 islands most of which are habited. The island hopping with a sailing yacht or catamaran is considered as the most interesting vacation to the majority of the visitors of the Greek seas. Jump from one island to the other and explore different locations and tastes according to your desire.
In order to be qualified to charter a bareboat yacht on your own, you need to have a sailing certificate that proves you have the knowledge and skills to sail a boat. In addition you either need to have a crew member with an additional sailing certificate or to fill in a statement that he is capable of handling a yacht. When you arrive to Athens you will be handed over your boat in detail, spend quite a decent amount of time to get familiarized with the basic functions, safety equipment, navigation tools and optional extras. During check in we like to spend time with our guests since it is important to feel secure and safe when sailing. At the same time we will do a briefing together and will propose possible routes and interesting places to visit according to the weather. In Yachtsailing.gr we like to know your name and we will be on standby during all of your trip.
Bareboat chartering in Greece is really affordable for everyone. If you divide the number of guests to the price you get the boat for a week you will notice that it is one of the cheapest vacation types available. If you consider also the value of being in any island it really is the best value for money, holiday type available. However there are some basic suggestions you could follow if you like to take advantage of the added value of bareboat chartering. These would be the following:
Set a budget: It would be helpful for your trip if you knew what would be the amount you would like to spend so you could be focused in specific boats and prices.

Plan early: If you check the value of a yacht for a week and compare it to the airfares of a charter group you will notice that it's really important to plan your vacation early. You will get far cheaper prices and your grand total will be way cheaper.

Check availability: If you plan earlier, you will have more choices on determining which the best yacht for your needs, actually is. Browse through various choices we can offer and don't hesitate to ask for advice to one of our experienced trip planners.

Set a backup route: The best sailing vacation is the combination of weather and location. This means that it would be nice to have a backup plan in case the weather is not ideal to your initial destination. The most big advantage when sailing from Athens is that it gives you numerous possibilities on where to sail
When booking online there are some basic issues that require attention. These have to do with international practices when you are looking to charter a bareboat sailing yacht. You must first know who you are dealing with. There are numerous companies out there that offer everything and promise the impossible. They claim to have 150 yachts (which is impossible) and many times they are not licensed. In Yachtsailing.gr we strongly advise you to have a look in the ORIGINAL photos of the yacht you are looking to rent. Always ask the name of the boat and check to see if the photos you have been shown are the original ones and not 'brochure' photos where everything looks lice. In addition, we are licensed by the Governmental Tourism organization and we have been acting as a member since 1999. Be aware of the online scammers who are not permitted to act as a yacht broker or claiming to be the owner of the yachts. We do not want to upscale any second thought you may have however there are some basic rules when trying to book a bareboat sailing yacht online.
For those of you that you are wondering what is included in the price of a bareboat charter of a sailing yacht or catamaran, we would like to clarify that in terms of equipment, in Yachtsailing.gr we strive for providing the most equipped yachts available in the market. We like to prepare our yachts setup as a private boat. All of our plotters are placed outside in the plotter, all of our heads are electric and in the boats available we have fitted generators and air conditions for your comfort. Apart from these 'goodies', for us, the term standard means EVERYTHING' you could wish for onboard, for your navigation such as plotter, autopilot, bow-thruster, electric winch etc. For your comfort you have a dinghy and outboard plus all the extras described in the yacht's detailed specification page. Your galley equipment includes everything you could have in your home but in a yacht friendly setup. Lastly but very important is your safety equipment that is the top of the range and yearly inspected so you could feel safe while being onboard.
I would like to point out that all of our yachts have been inspected by the Lloyds registry and we have a yearly certification that proves the level of standards we work at. It is a big honor to say that we can provide Lloyds certified boats for your bareboat chartering in the Greek islands.
Therefore, we strongly encourage you to come visit Greece and her magnificent islands onboard one of our sailing yachts or catamarans. We will try to make you vacation smooth and salty while all of our yachts will sail you with safety and style throughout the Greek seas.
Thank you for taking the time in reading our brief comments in the field of bareboat chartering in Greece.
We hope that our suggestions have helped you in your research and look forward in meeting you (you can see our faces here) onboard soon.
Enjoy!