GO BACK TO BLOG
Catamaran Charter with Wi-Fi in Greece
No one could have imagined the impact the internet would have on everyone's lives looking back to the early 90's. However it is easy to see how the internet and Wi-Fi have become a fundamental need and its uses are something we all need in our day to day lives.
Nowadays our banking transactions, news, social life, entertainment, work, and many more activities are all right there on our cellphones, tablets, or laptops. Gone are the days you would need to walk to a newspaper stand, or send mail to someone overseas knowing it will take weeks before they even get to open your message. For this very reason we have become so dependent on this form of technology that it is now part of our everyday lives. 
When planning to take a once in a lifetime vacation in the absolutely breathtaking Greek Islands, you will always have to take some things into consideration. For instance how many cabins you wish to have, what type of vessel, if you would like the assistance of a crew, and many more like air conditioning onboard, water sports, and so on.
One of these key features is WiFi. While sailing through the crystal clear waters you will be able to have access to all your favorite applications and the possibility to browse through the information of the different islands you will be visiting. Nowaday in age this allows for the chance to plan ahead and get a real feel for the locations you will be visiting. 

========================================
Also read: Catamaran in Greece with a cooker

========================================
A yacht sailing vacation is probably the most effective way to explore a variety of islands and get a true sense and authentic Greek Island experience. Wi-Fi will surely help if you are the type of person who needs to be up to date with your emails, keep in touch with your work colleagues while on vacation, and stay in touch with family. The connection at sea can vary and it is not realistic to believe you will get the same performance as you would on land or at home. However it will most definitely assist you in keeping in touch with your loved ones and colleagues, as well as performing the daily tasks that you need during your charter. 
Although Wi-Fi is something most guests and many others see as a necessity, there are those who consider this type of vacation as the time to get back in touch with nature and remember the days when things were not as complex as nowadays. We are simply here to provide our guests with the options and help guide them to the features which match their preferences.
However taking a break from the internet has many benefits for those seeking to unplug from it all. Not being distracted by social media and your phone allows everyone to connect on a deeper level when spending time together. You can focus more on your journey, maybe spotting a dolphin, or appreciating the stunning natural view, gorgeous sunsets, and moonlight shimmering off the surface of the sea.
Being more mindful will allow for the mind to enjoy the present which can enrich this whole experience. Your stress levels can reduce when you no longer have the concern of shuffling through emails and other types of messages. Your physical health can improve seeing as you no longer have the distraction of the phone, allowing you to find more interest in long walks, taking a swim, or other forms of physical activity. 
Yachts with Wi-Fi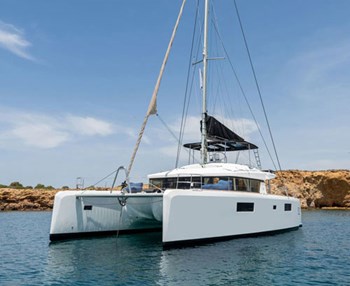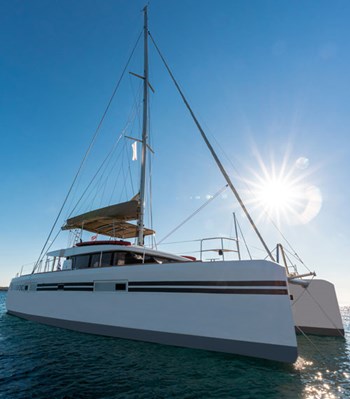 Simply put, these types of vacations come down to personal preferences and how one would like to enjoy this style of vacation. Whether you're looking to leave all the stressors of daily life behind you while still having the option to reconnect and access Wi-Fi when you need it, or simply throw your phones in the draw and focus on bonding with each other during this incredible journey is completely up to you. One thing is for sure no matter what you decide this is going to be a breathtaking and memorable experience. With so many gorgeous islands to visit and explore you can be sure no one is ever going to get bored. Explore enchanted alleys which lead to beautiful town squares, visit historical sights, churches and monasteries, or simply enjoy a delicious meal at a local tavern. 
Whatever you decide, we are here for you every step of the way. Any features or amenities you wish to be included in your trip can be discussed and we will offer our in-depth knowledge in order to steer you in the right direction in order to make this a vacation of a lifetime. These types of trips require quite a bit of planning and in our experience the earlier you begin the smoother the process and the results are better for everyone involved. So don't hesitate to reach out to one of our representatives with whatever inquiries or interests you have in mind.