GO BACK TO BLOG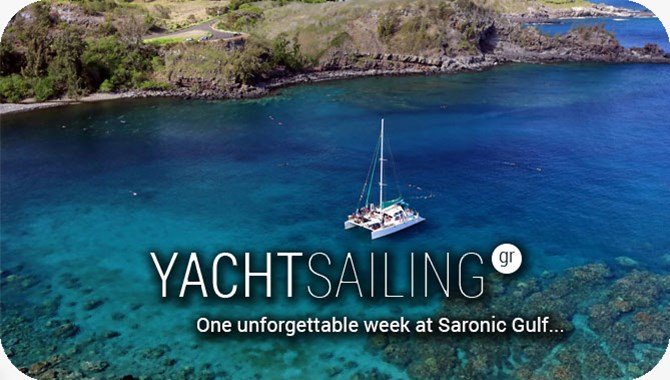 Sailing in Greece, in Saronic Gulf for one week
Saturday: You arrive to Athens airport. Our taxis are available to pick you up from the airport and will drive you to Alimos marina. You will be welcomed onboard and get familiarised with the boat.  Depending on the time of your arrival you will have the chance to depart the same day (if it is not nighttime already) or early the following day.
Sunday Alimos-Poros 32 sailing miles: Start early and you are 2 hours away from your first swim. You can stop in Moni Bay which is a great bay for anchoring, swimming and relaxing. This is an inhabited island where only a beach bar is present. You will be able to enjoy the sea and the sun before you depart for your first destination which is the island of Poros. This is a very friendly island for the sailing boats, a large bay so you can anchor with safety and a lot of restaurants and light life.

Monday Poros-Hydra 15 sailing miles: After your breakfast you will sail to beautiful Hydra! Our suggestion is to enter the port early so you can find a place to moor and be able to enjoy the traditional beauty, have a swim in the crystal blue waters or go for a walk in the island were the cars simply do not exist! In the evening you can taste the delicious local recipes along with the famous Greek wine.

Tuesday Hydra-Porto Heli 22 sailing miles: On your way to Porto Heli, you can stop in one of the most amazing bays in the Greek Seas. That would be Dhokos.
Drop an anchor and simply enjoy the calm waters, in a fully protected environment. You can even have lunch onboard before sailing to Port Heli. Didi you knw that Port Heli is known for the ancient city of Halieis (town of fishermen)? Difficult to approach however unless you really like adventure.


Wednesday Porto Heli-Ermioni 16 sailing miles: Breakfast, swimming and relaxing before going to Ermioni. Very friendly location for yachtsmen, easy to access and plenty of choices for your entertainment. A lot of restaurants and very tasteful Greek cuisine.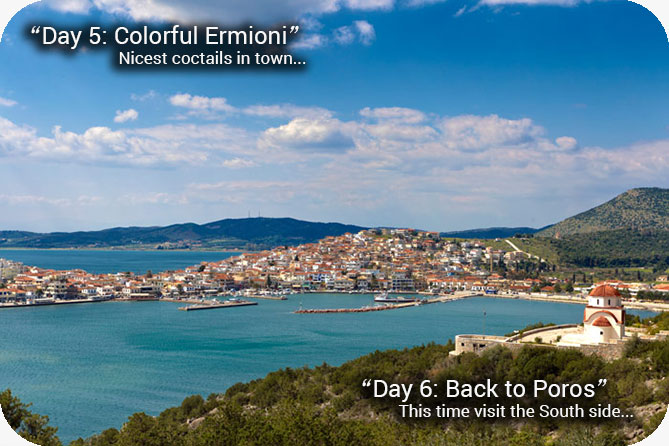 Thursday Ermioni-Poros 24 sailing miles: Going back to Poros in order to explore the South side of the island. Have a swim in the crystal clear water in front of hotel Sirene and enjoy the beautiful sunset. The best Mojitos are available in Mike's place called Oasis.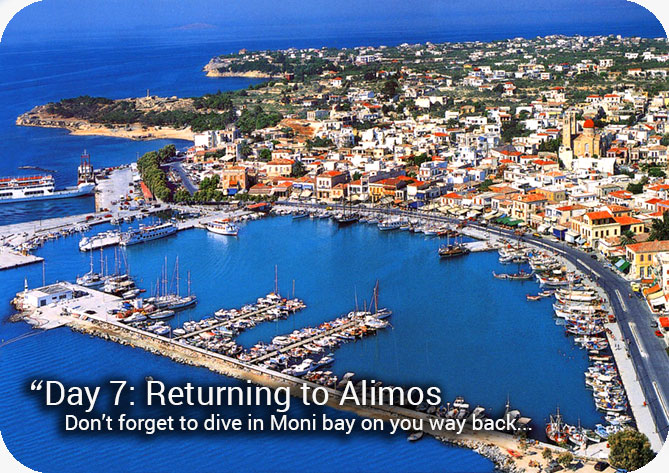 Friday Poros-Alimos 33: Breakfast, swimming and relaxing before making a short stop for lunch in Aegina. Following the lunch you return back to Athens in the afternoon.
Saturday morning is the time when you have to check out. Depending on your flight our taxis drive you to your hotel if you are not flying the same day or directly to the airport if you depart the same day.
See below the suggested route designed in the google maps: