GO BACK TO BLOG
Luxury Products to buy during your trip in Greece 2024
Greece is a country made up of mountainous regions, forests, lakes, and the longest coastline in Europe. Most famously known for the thousands of islands she has scattered in the sea. With all these various terrains it has a vast amount of different agricultural products and other items which are distinct to the country. Olive trees are abundant almost everywhere you go, as well as figs trees, and many vineyards. The country has a reputation for its variety of tasty cheeses, delicious cuisine, and world famous hospitality. In this article we will take a look into some of the more luxurious products one can purchase when visiting this beautiful country.
We will begin with olive oil which Greece has a reputation for producing some of the highest quality in the world. There are many premium labels and companies to choose from that offer some of the purest and flavorful olive oils, this allows those who are interested in purchasing this product a good selection to choose from. The majority of olive oil comes from the Peloponnese, while the rest is produced in Crete, the Aegean, and the Ionian Islands.
Another interesting and relatively new product which has become popular in Greece is Greek Truffles. Although other countries may have a longer history of producing them, Greece has managed to supply some of the largest and highest quality truffles due to the weather conditions and various mountainous regions and woodlands present in the country. They also have a distinct scent and can be found from the south of Thrace and Macedonia to the North.
Most people from around the globe have heard of the mastic trees of Chios. They are a trademark of the island and are said to be the only ones on the globe to actually excrete the resin used to produce a variety of high quality mastic products and the alcohol called mastiha. When visiting the country you will have the opportunity to purchase a variety of these products in most regions of the country.
Greek figs are considered some of the best superfoods in the world, and they are abundant in growth across the country due to the loads of sunshine present all year long. In Greece you'll find a variety of different fig marmalades, as well as dried figs which are a popular snack with the local population.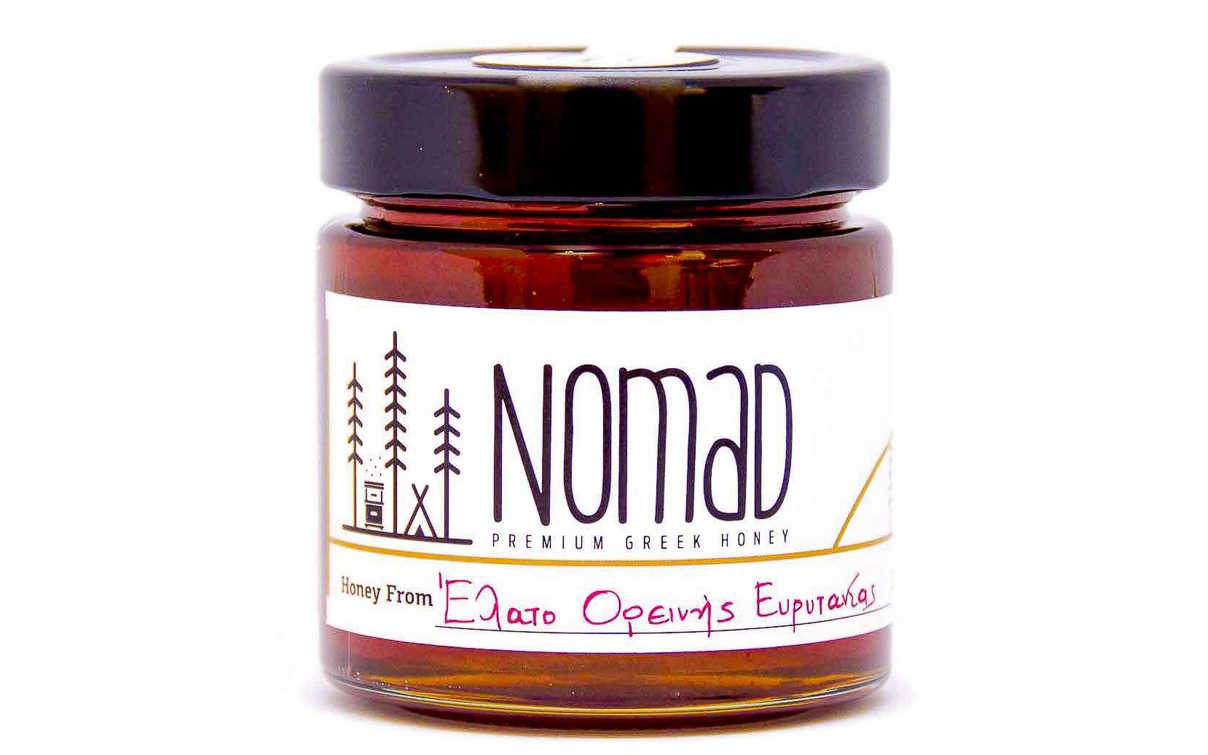 Greek honey has always been considered to be some of the highest quality honey in the world. The thyme variety is probably the most sort after version for its unmistakable taste, smooth consistency, and golden crystalline color. Their forest honey is also of very high quality which possesses a stronger flavor, thicker consistency, and darker color. So when on vacation here you can enjoy your fair share of the nectar of the Gods, as well as buy a couple of jars to take back home with you.
Greek crocus or saffron has been famous since ancient times for its intense aroma, deep red color, flavor, and medicinal and aphrodisiac properties. It is the most expensive spice in the world due to the complicated process of collecting and producing the spice. Kozani crocus is one of the best quality saffron in the world.
There are many more traditional and locally produced products you will encounter during your stay in the country. However there are also many different stores for those looking to purchase luxury brands, jewelry, and items. For instance in Athens you will be able to purchase anything from Gucci, Prada, Dior, Louis Vuitton, and any other brand you can imagine. Greece is also home to many local fashion designers with very chic and high quality fashion items. Islands like Mykonos offer guests an impressive array of shopping as well as upmarket jewelry stores which have unique and beautiful pieces. So while on vacation in Greece you will have an incredible amount of different products to check out and purchase during your vacation.
One of the most luxurious way to travel and explore the country is aboard a stylish and extravagant catamaran sailing yacht. Cruise the islands with all the amenities you would find in a 5 star hotel, enjoy checking out the little towns and villages with unique and interesting products on sale as well as insight into the rich culture and history of the country.
Celebrities and famous personalities have been visiting the islands for decades, so it is easy to understand why the locals put so much emphasis on providing their guests with luxurious venues, spas, resorts, boutiques, hair salons, and whatever else you can imagine. During a catamaran sailing vacation you trusted crew members will try make all your wishes come try and be able to provide you with any information you request about what you desire to do during your vacation. All in all this will be a vacation of a lifetime!