GO BACK TO BLOG
Luxury Experiences you can have during your trip in Greece in 2024
Greece has been attracting the rich and famous for decades, her beautiful sandy shores, blessed with loads of sunshine, and aquamarine waters has been a key reason she has remained one of the most sought out holiday destinations in the world. However there is so much more to this beautiful country that meets the eye. Over the years Greece has had drastic improvements and developments when it comes to the level of services and infrastructure it offers its guests. Luxury resorts, shopping centers, restaurants, spas, and many more elaborate venues await those who visit her shores. However she also offers much much more when it comes to once in a lifetime experiences which will provide everyone with luxurious moments and memories during their stay in this beautiful country. 
It has a variety of different terrains and is quite a mountainous country. For this reason it has a lot to offer its guests in terms of natural beauty and outdoor activities. Not to mention a huge amount of historical, archeological, cultural, religious, and artistic places to visit while on vacation here. When spending time in the capital you have the opportunity to visit the many historical sights like the Parthenon, however if you plan to have a unique and memorable experience take the opportunity to take a private tour with your own personal guide of all the significant historical sights available in the capital. 
The country offers a wide range of luxury experiences for travelers looking to indulge in its rich culture, stunning landscapes, and world-class hospitality. Here are some luxury experiences you can have during your stay in Greece:
Hiking:
Most of the Greek islands have some truly amazing hiking trails which usually lead to incredible views, monasteries, historical sights,castles and fortresses. The majority of them have markings and signs in order to keep you on the right track and guide you to the important places to visit. They are all blessed with breathtaking views and landscapes with wonderful scents coming off the wild shrubs, herbs, and natural vegetation. Hiking and walking enthusiasts will definitely be impressed with the variety of options they have to explore during their exploration of the islands.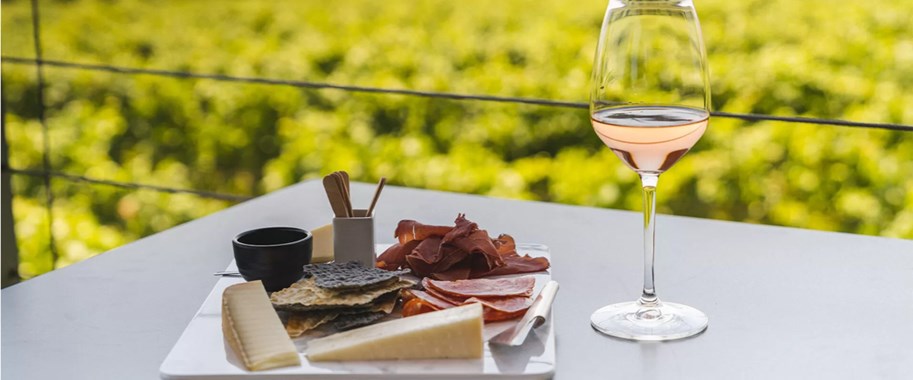 Greece produces a variety of wines, most notably white wines. Scattered all around the country are an impressive amount of vineyards. Although Greek wine is not as famous or recognised as many other more famous wines in Europe, it dates back as far as 4000 BC. The country has hundreds of indigenous grapes, such as Xinomavro, Assyrtiko, Agiorgitiko, Savatino. Greece is the only country which uses these grapes so it produces wines that cannot be found anywhere else on the globe. The Greek wine industry is constantly evolving and practicing new and exciting methods which are showing a lot of potential for quality of their wines. The new generation of wine producers are always trying new methods to improve and put their mark on the industry. For this very reason it is strongly advised to go wine tasting in some of the most beautiful locations while visiting the islands. You will be offered a personalized tour while tasting unique flavored wines usually paired with a delicious hor d'oeuvre or incredibly flavorful fruits. 
========================================
Book A Catamaran Charter Greece here!
========================================
Helicopter tours:
During your stay there will also be interesting activities on offer such as a helicopter tour of the city or a specific island. Giving everyone the opportunity to admire the breathtaking beauty of these areas from a bird's eye view from high above. This is a very unique experience and those who have done it have said it is a once in a lifetime experience.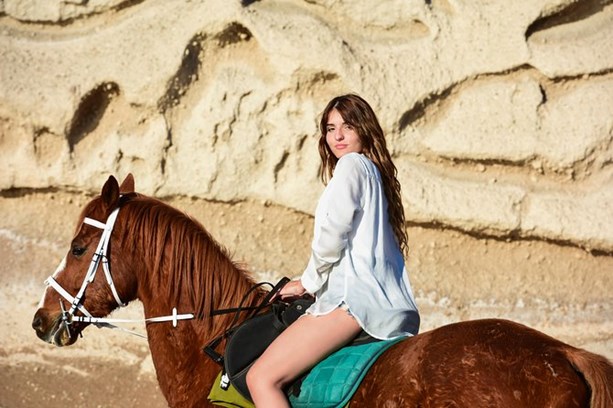 A lot of the islands also have the wonderful experience of going horse riding through the enchanting landscapes as well as gaining valuable information and insight into the culture and traditions of the area they are visiting. 
The country has a burgeoning gourmet scene with Michelin-starred restaurants and upscale eateries offering a fusion of traditional and modern Greek cuisine. Be sure to try fresh seafood, olive oil, and local wines.
Spa Retreats:
Many luxury resorts offer world-class spa facilities. Relax and rejuvenate with massages, hot tubs, and wellness treatments while enjoying breathtaking views.
Cultural Experiences: 
Enjoy private tours of ancient archaeological sites like the Acropolis in Athens with knowledgeable guides who can provide deep insights into the country's rich history.
Private Beaches: 
Some upscale hotels and resorts have their own private beaches where you can enjoy exclusive access to the sand and sea, along with attentive beachside service.
Thalassotherapy:
Experience the healing properties of seawater with thalassotherapy treatments at specialized spa resorts along the coast.
Sunset Views: 
Witnessing a Santorini sunset from the famous town of Oia is a classic luxury experience. Consider booking a private terrace or dining experience to make it even more special.
Private Tours: 
Arrange for personalized guided tours of local markets, historical sites, and cultural attractions, tailored to your interests and preferences.
Exclusive Shopping: 
Greece offers luxury shopping opportunities in cities like Athens, with high-end boutiques featuring designer fashion, jewelry, and artisanal goods.
Private Events: 
If you're celebrating a special occasion, you can arrange for private parties, weddings, or other events at luxury venues with stunning views and top-notch catering.
Explore the Greek islands in style by chartering one of our private luxury catamarans. You can sail through the crystal-clear waters stopping at secluded beaches and picturesque islands. Plan a customized Greek island-hopping itinerary, traveling between iconic destinations like Mykonos, Santorini, and Hydra, all while enjoying the comforts of luxury accommodations. Remember that Greece's luxury experiences can vary greatly depending on the season, location, and budget. It's essential to plan ahead and make reservations in advance to ensure you get the most out of your luxury stay in the country.