GO BACK TO BLOG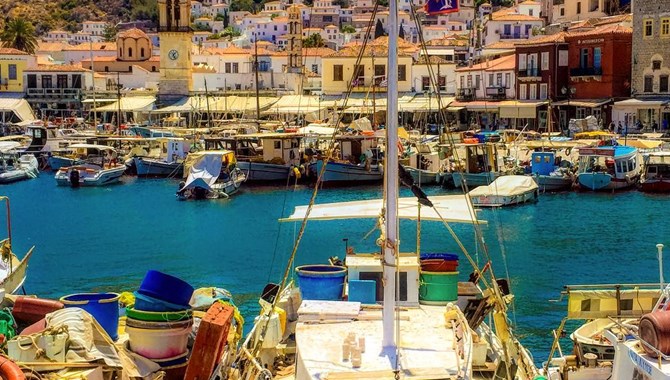 Hydra Sailing holidays
The port and town of Hydra (or Idhra) island has a view of greystone mansions and little white houses that are climbed up to a horsoe harbour. You are going to visit Hydra with your sailing boat because it is one of the most famous yacht charter islands in Greece, and unfortunately one of the most packed at the high seasons.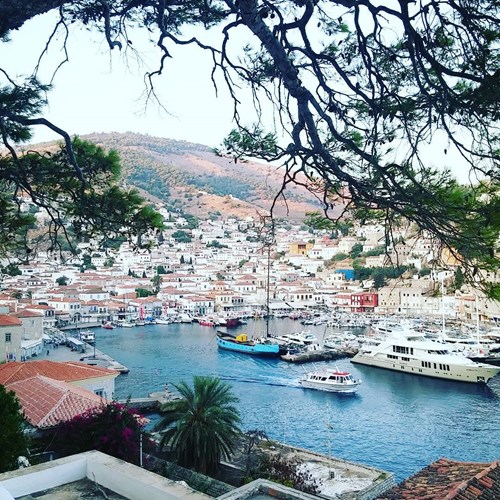 Hydra is treated as a national monument, because of her architecture. The mansions (ta arhontika) of the merchant families, designed by Venetian and Genoese architects that was living that period at the island.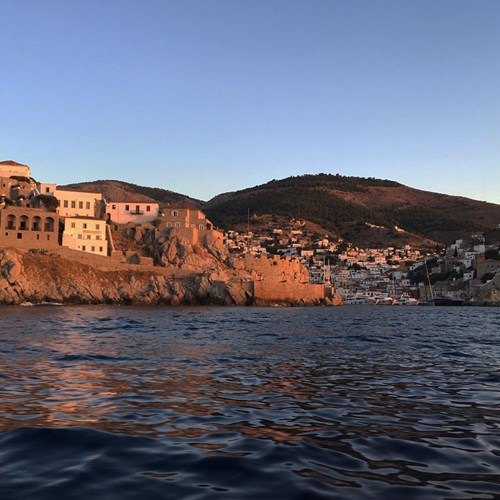 There are no cars and it is free of traffic. Donkeys are the only way of transport around the island roads. 
The name of ancient Idhra ( "Hydrea"), comes from the rich water sources that Hydra had at the ancient times. At the ancient greek word "Ydor" means "water".
Near Hydra, you can find an isolated island, Dokos, which has several anchorages. There is a family business tavern only in Dokos where you can rest and eat fresh fish.
While your staying at Idhra, you can find beaches with clear fantastic waters,  visit the Byzantine museum and the historical archive museum. Some of the old mansions (old arhontika) are also open for visits, if you have interest at architecture and interior design.
Berthing
Hydra Harbor at the little town of Hydra.
Early Spring is the best time to visit the Harbor of Hydra, because after that period and for the whole summer the port is packed with sailing boats and day trip yachts. In peak season, it is not unusual for boats to be moored three deep on the quay.


Mandraki
Mandraki is really close to The port of Hydra, but it is a little bit exposed at the N. There is available water with  taxi service to the harbor.
Vichos
We suggest you to anchor in front of the village. Also exposed to N and available water taxi service here.
Molos
Molos a few miles west away from the Port of Hydra, is a good alternative to anchorage because it is isolated.
There are no Marinas or Yachting Clubs available at Hydra.
Beaches
Vlichos Beach
Where: 1,2 miles from Hydra harbour
More info: Vlichos is a wonderful beach near town, with pebbles and clear waters. 
Type: Pebbled, Family Friendly, Organised
Kaminia beach
Where: 0,6 miles west from Hydra harbour
More info: A small pebbled beach close to the town with fish taverns and cafeterias line the coast.
Type: Pebbled, Family Friendly, Organised 
Spilia beach
Where: In a walking distance from Hydra Hardour
More info: It is actually rocks gathered that people dive from, to the sea, not exaclty a beach but you can find a beach bar also there.
Type: Pebbled 
Hydroneta beach
Where: In a walking distance from Hydra Hardour
Type: Pebbled  
Start design your trip with a sailing yacht here!