GO BACK TO BLOG
Discovering the Beauty of Greece by a Crewed Catamaran
There is simply nothing as exhilarating as the feeling of freedom you will come to know on a crewed catamaran. Not to mention the attention to detail, extra care, and added safety provided by your dedicated professional crew. When visiting a beautiful location like Greece being on a luxurious catamaran just elevates the experience to a whole other level of enjoyment and satisfaction. This type of vacation will surely be remembered by every single guest onboard for years to come. A catamaran is also the perfect way to explore every nook and cranny of the exquisite Greek Islands available to visit during your stay. Enjoy bathing in breathtaking secluded bays, observe unique and awe inspiring rock formations and sea caves, as well as exploring all around the islands taking in their beauty and surroundings.

========================================
Book A Catamaran Charters Greece here!
========================================
Whether your island-hopping in the Saronic Gulf, Sporades, Ionian, Dodecanese, or the Cyclades, this is definitely one of the most satisfying and comfortable ways to do it. Your crew would usually comprise 3 extremely professional, knowledgeable, and dedicated individuals, such as your skipper, hostess, and cook. Each will play their own important role in making your time in the Greek Islands a special and unforgettable experience. By simply hiring a crew to guide you to some of the most beautiful locations on the planet is a sure-fire way of ensuring that this is a vacation of a lifetime. Without any further ado we will go ahead and take a look at the different roles your crew will play during your journey as well as a brief explanation of the possible locations you will be visiting when starting this type of vacation from the Greece's ancient capital Athens.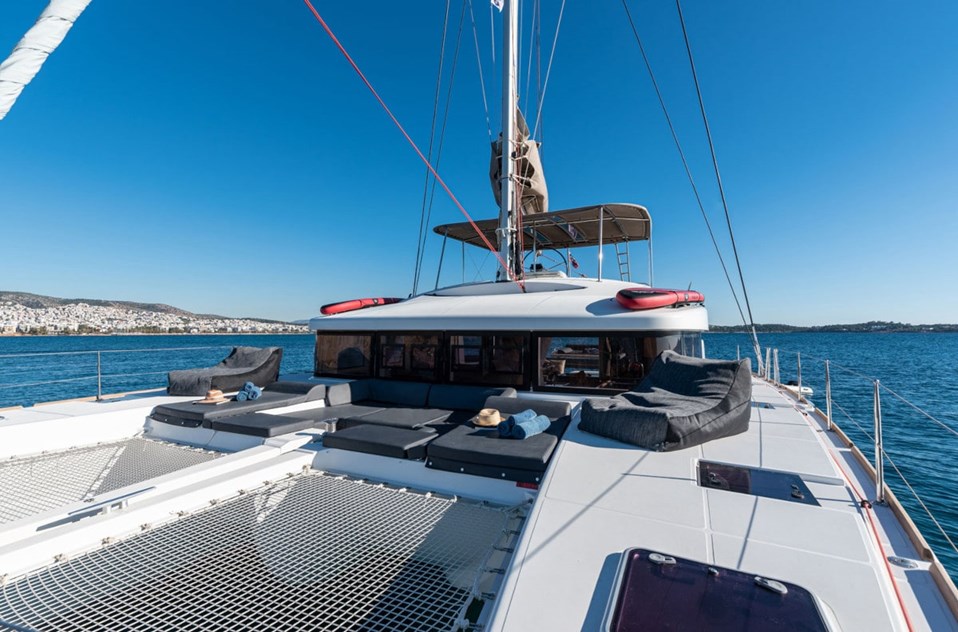 As mentioned earlier each crew member will be there to cater to your specific needs and desires, while remaining professional and respecting your personal privacy. By reading the crowd careful they are able to provide the right balance of space appropriate for the guests onboard. By having your own personal crew you eliminate the need to be concerned with tasks such as sailing, maintenance, cooking, or cleaning. However for all those interested in the art of sailing your skipper will share his experience and years of knowledge to all those interested. Allowing guests to steer, understand the navigation equipment, as well as the use of certain objects and equipment used to sail or motor the vessel. Besides this, your skipper will not only act as your own personal guide in the Greek Seas, but him and the rest of the crew will provide you with their in-depth knowledge of the locations you will be visiting. Acting as your own personal hosts and tipping you off to the local secrets and hidden locations available in each place you visit.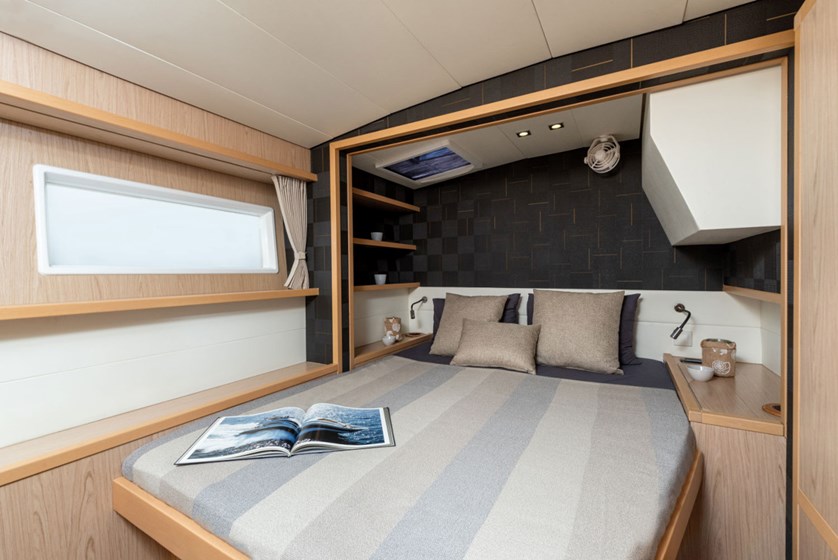 Your hostess will play another vital role during your voyage. She will be taking care of each guest's needs and pay close attention to whoever needs any special care such as people with disabilities, young children, and seniors. Besides this everyone can rest assured that all interiors of the boat will be maintained and kept clean during your trip. Your hostess will also play an important role in helping to plan special occasions, make reservations, and help organize any other activities guests are interested in during their vacation. Your cook and hostess will be in close calibration with each other making sure everyone's preferences and dietary needs are met with the utmost care and diligence. While your cook prepares delicious meals from the incredibly fresh ingredients available in the areas you visit, your hostess will be sure to have your dining areas prepared in style with the perfect balance of ambience, as well as provide refreshing homemade cocktails, and beverages. So you can be sure you'll have a lovely breakfast, be served your favorite coffee or tea, and enjoy incredible meals overlooking some of the best views of the country's sea and landscapes. You crew will always guide you to the best places to eat and point your towards the right direction to enjoy yourselves on the islands. It is highly recommended guests head into the towns for a delicious local dinner overlooking the sea, allowing them to understand the culture, and extremely vibrant atmosphere and local culture of the locals.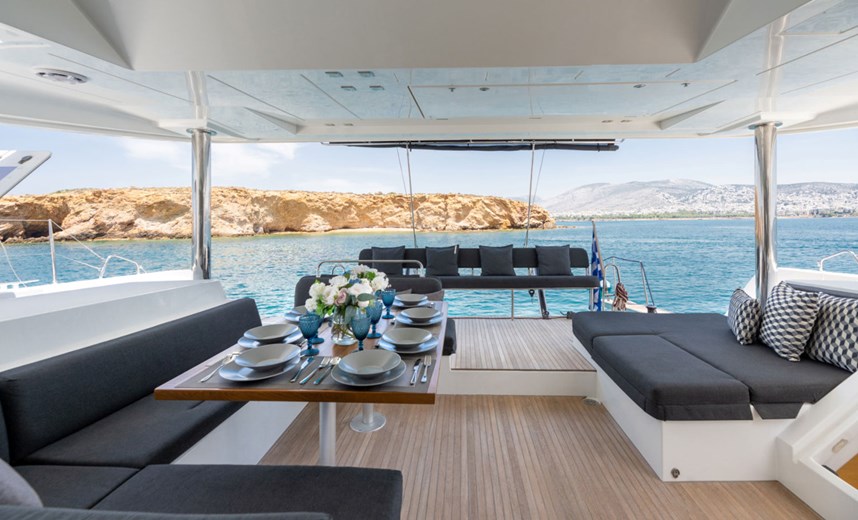 Every day is a little different when on a crewed catamaran sailing vacation in the Greek Islands. For instance there will be the days where you could dock in a beautiful bay, spending special moments with love ones enjoying the sun and the gorgeous aquamarine waters. Then in the evening have a wonderful diner while the moonlit and stars shimmer off the sea. With your skipper taking care of everyone's safety and guiding you to these hidden hotspots, which are only some of the highlights of your vacation. While your hostess and cook make sure everyone's desires are met and no one is lacking anything they need.
The catamaran itself is perfect for these relaxing moments at sea, with its flat wide deck, exterior dining area, comfortable and luxuries cabins, and incredible 360° views of your surroundings, it just bring everything perfectly together to make everyone just feel that little bit extra special. Many compare this type of vacation to the likes of a floating hotel, which is what it essentially is. Fully loaded and comfortable interior areas like spacious restrooms, separate shower areas, large refrigerators and freezers, tropical air conditioning, and all in all a well-planned out layout which makes everything onboard much easier than your typical sailing boat. Catamarans also have a much shallower draft in comparison to monohulls, allowing them to access little bays and areas which are otherwise not accessible with boats with bigger drafts.
========================================
Book A Catamaran Charters Greece here!
========================================
This is only a minor description on how this type of vacation is truly special in terms of land options and other types of vacation available at sea. There are so many advantages that many doesn't understand till they have this type of experience for themselves. However if you are considering sailing around the Greek Islands, this is definitely something you would want to take into consideration and discuss with those you are planning your vacation with. I hope this information gave everyone a little insight into how a Greek crewed catamaran sailing vacation would be like.