GO BACK TO BLOG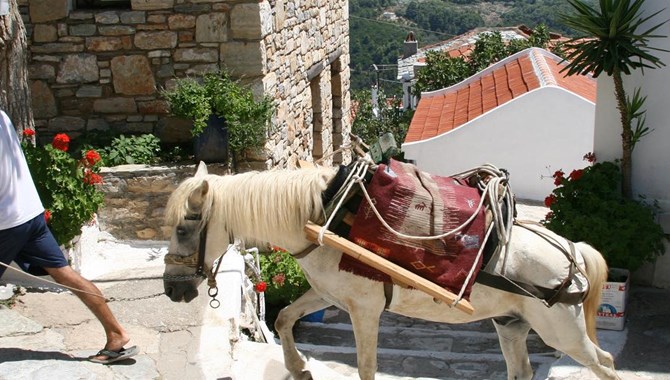 Sailing Sporades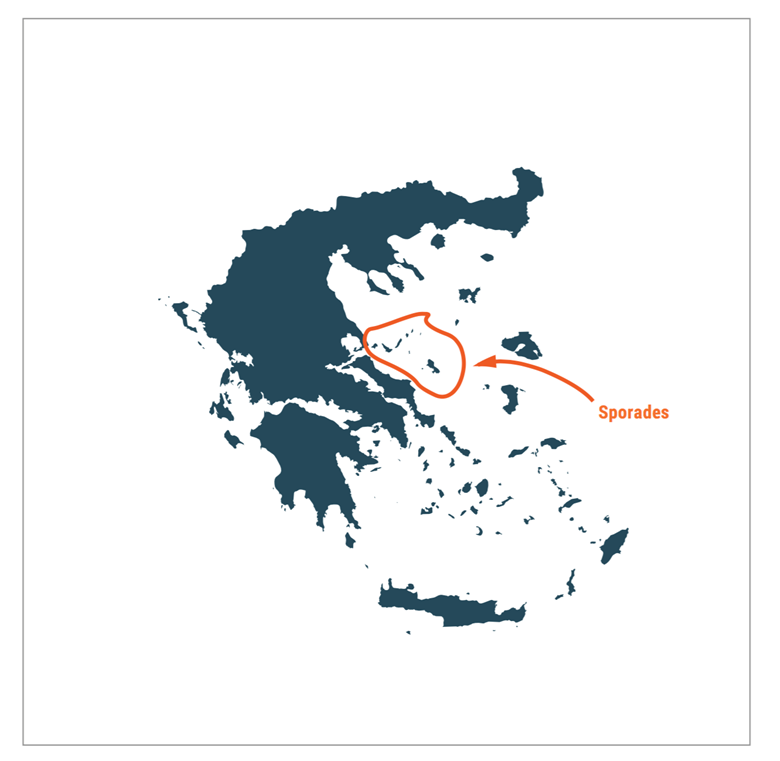 The Sporades (Greek: Σποράδες) is a complex of islands situated in the north Aegean Sea, northeast of the island of Euboea (Greek:Εύβοια), in the Aegean Sea. It consists of 24 islands, only four of which are permanently inhabited: Alonnisos, Skiathos, Skopelos and Skyros. Also known as the Thessalian Sporades (Θεσσαλικές Σποράδες), the complex is approximately 40 nautical miles from the shore..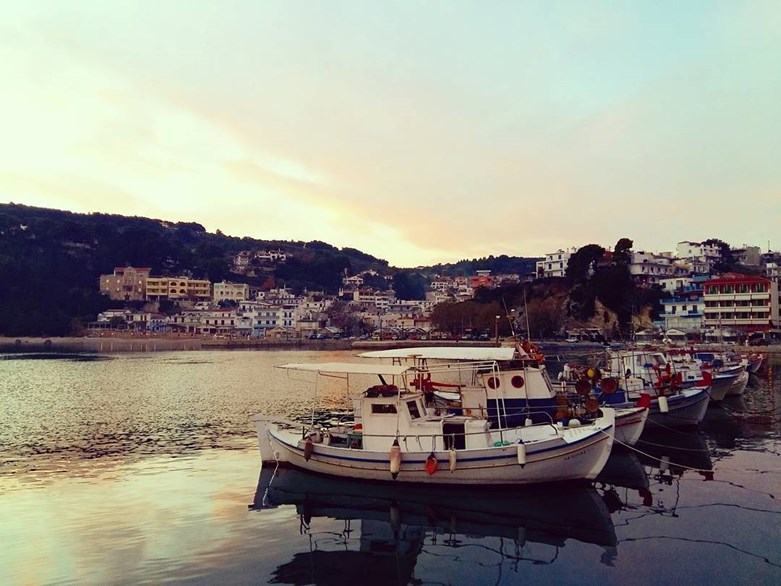 A popular touristic place  known for its crystal clear beaches, rich flora and night life, Sporades are one of the most beautiful sailing destinations you can choose in Greece. The winds are mild and the weather is warm and sunny from May to October.
The places you can visit are literally countless, although most people prefer to take a tour in the three main islands: Skiathos, Skopelos and Alonnisos. However, there are many other uninhabited islands worth seeing like Kyra Panagia, Peristera, Skantzoura, Jura, Piperi and Psathoura.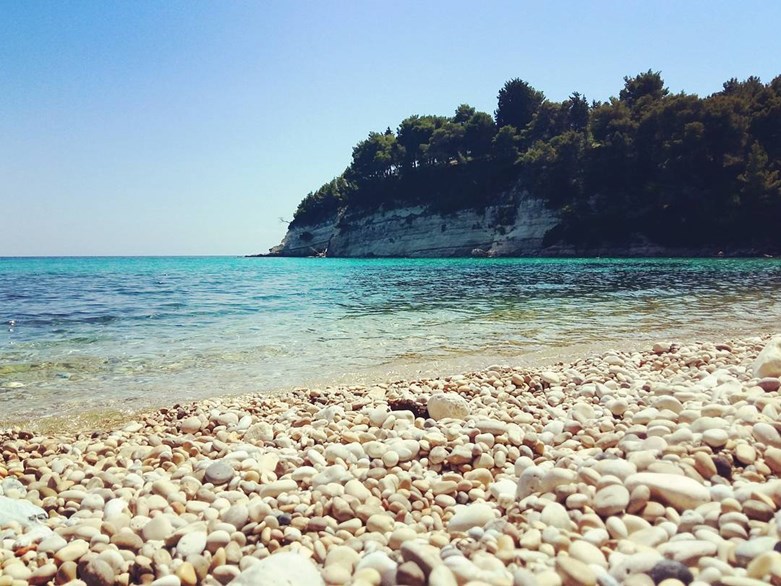 It's worth mentioning that the northeast side of the complex is marked as a National Wildlife Park due to being one of the places where the Mediterranean seal (Monachus monachus),also known as Monk Seal, reproduces. Please be aware that fishing and anchoring is forbidden in this area, so make sure to plan your route to avoid disturbing the wildlife. 
Why sail in sporades?
Sporades is considered by many the ideal sailing destination in Greece for the following reasons:
- Numerous safe and organized harbors
- Mild winds, suitable for "intermediate" sailors
- You can find many safe (and often secluded!) bays to spend the night
- Dozens of beautiful and traditional villages to visit, don't forget to try the local cuisine Skopelos is famous for its pies, Skiathos for its mutton and Alonissos for the fresh fish
- Beautiful beaches, both isolated and organized
- Crustal clear and warm waters from May to mid-October
- Sunsets that you will remember for a lifetime
- Plenty of fishing opportunities
- During the summer, nightlife in Skiathos and Skopelos can be quite crazy
- Rich fauna and flora, making it perfect for nature lovers. Sightings of dolphins, turtles and other marine animals are extremely common!
- If you are an archaeological geek, maybe you want to consider another destination for sailing. Still, there are numerous sites, monuments and museums to visit.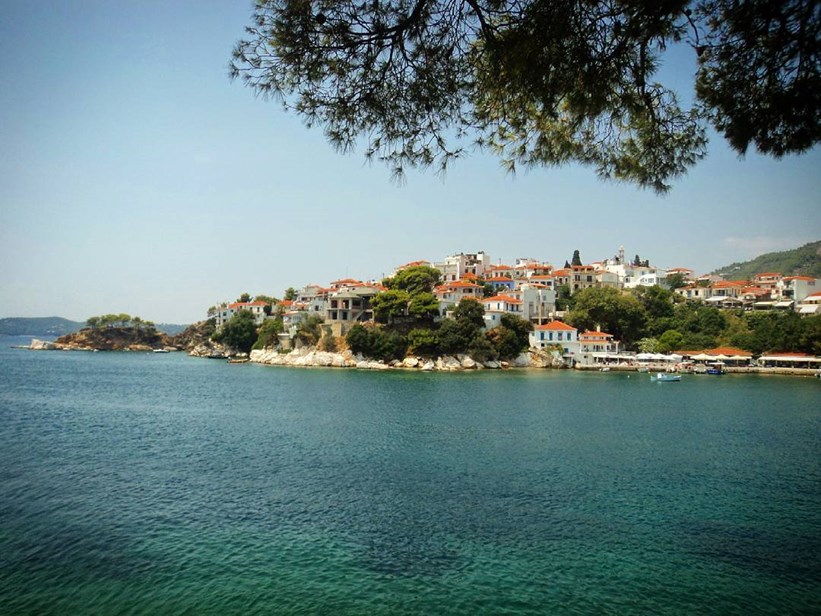 Weather Conditions

During the summer, the wind strength is softer compared to the central Aegean. July and August are the months with the strongest winds, the intensity of which does not exceed 4-5 Beaufort, offering ideal sailing conditions and relaxation. The southerly winds, which typically occur during the winter months hit with more intensity and might cause you some problems. Generally, you have nothing to fear as all the islands are in very close proximity to each other, making it very easy to find a safe bay for protection.
The average temperature is 16 (60,8F) to 28 (82,4F) degrees celsius from April to October and often higher during the Summer. Heatwaves of over 40 degrees are  not very common and usually occur during August.
Key locations

Key places in Sporades you shouldn't miss include:

- Skiathos, visit the main town, Koukounaries beach and Lalaria Beach. Don't miss the Kastro, the old fortified capital of the island.  If you are into nightlife and parties, Skiathos is the place you want to spend most of your nights. 

- Skopelos, don't miss Chora, the beautiful small town of Skopelos. Kastani is the most famous beach and as a result it is often overcrowded. If you want something more isolated, Armenopetra is probably your best option.

- Alonissos. Some places to visit here include the Agios Dimitrios Beach and the  Alonnisos Museum  situated in Patitiri. The island is also great for quick and easy hiking.
- The deserted but beautiful Skantzoura isle where the Mediterranean seal often reproduces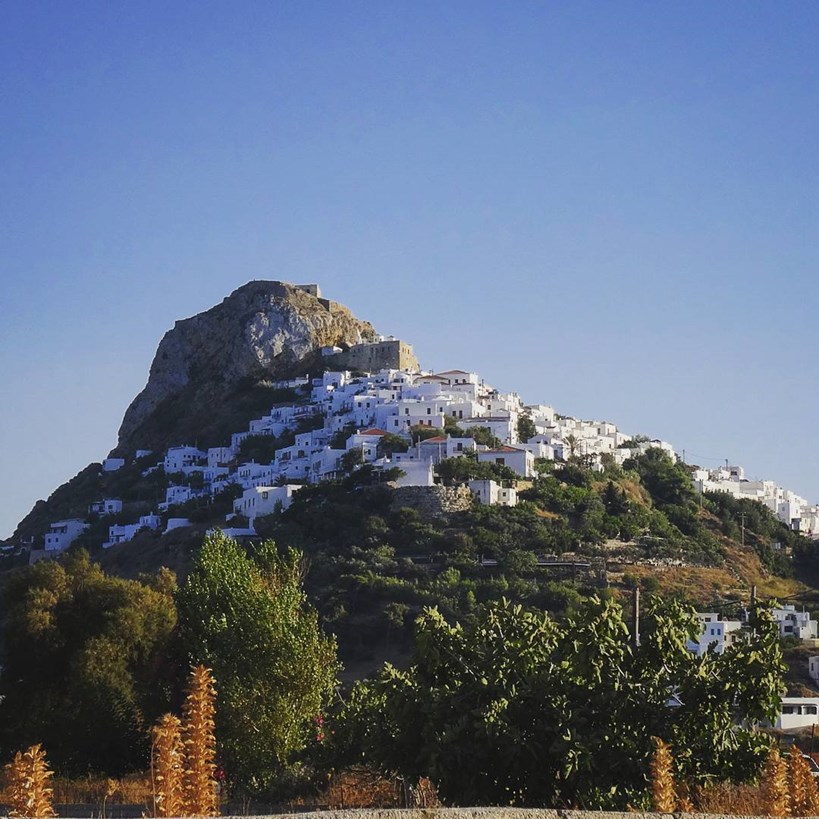 - Skyros, one of least visited inhabited Sporades. A visit here will reward you with an atmosphere that blends traditional Greek village life with an increasingly trendy alternative vibe. You can also come during the annual Goat Dance, held before the Lent starts. During the festival, men dressed as goats "marry" local maidens which are again men dressed up.