GO BACK TO BLOG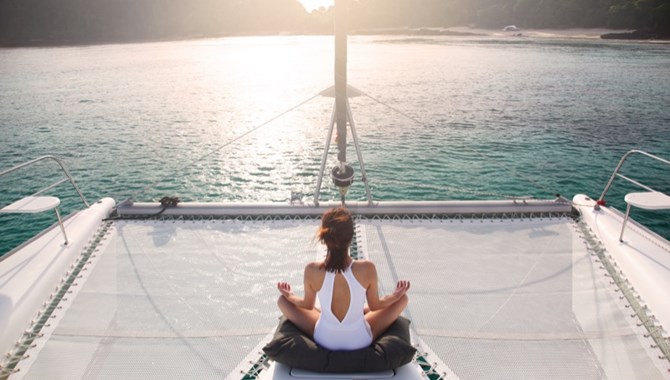 September Sailing Yachts for Charter in Greece
Sailing in Greece in September is a great time to visit.
The weather is still warm and the sea is quite calm. Temperatures range from the low to mid 20°C during the day, and the water temperature is usually around 22°C. The winds tend to be light, so sailing is relatively easy at this time of year. The best places to sail in Greece in September are around the Saronic and the Cyclades Islands.
Both offer stunning scenery and plenty of places to explore. A yacht charter in Greece is an excellent choice during the month of September. There are many islands to explore and plenty of ports to visit, making it really easy to get away from it all. There are lots of activities to enjoy, such as swimming, fishing, snorkeling and kayaking, as well as the chance to sample some of the delicious traditional dishes the country has to offer. A sailing yacht charter in Greece is a great way to see the country and get a real taste of the Mediterranean.
Sunny days, warm weather and steady breezes make the Cyclades an excellent sailing destination. This region is renowned for its gorgeous Greek Islands, so a yacht sailing charter is a great way to experience them. From Santorini to Mykonos, the Cyclades offer a variety of sailing destinations and activities for all. Experience the epic sunsets, delicious cuisine, unique landscapes, and famous whitewashed villages and alleyways. There are many historical sites as well as interesting churches and monasteries all over this cluster of islands. They have a reputation for their vibrant nightlife, and have some of the best bars, clubs, and restaurants in the country. From traditional taverns to beach bars, there is simply something for everyone to enjoy. Blessed with a variety of terrains, cultures, and local people, a yacht charter in the Cyclades is an unforgettable experience and one that you'll never forget.
The Saronic Islands are located off the coast of Attica and are another exceptional location to visit when on a sailing vacation in September. The temperature is mild with light winds and there are plenty of sheltered bays and coves. For those seeking to relax and lose themselves in some truly breathtaking locations, these islands are surely worth the visit. This area is perfectly suited to first-time sailors and those looking for smooth sails during their journey. The architecture is more European in appearance however there is still the presence of whitewashed homes and alleys.
Their waters are very calm, clear, and pleasant with many interesting areas to explore. In September the sea is still warm enough to swim, and the winds are ideal for sailing. They have a reputation for gorgeous natural beauty, lush green forests, white sandy beaches, and pristine waters. There is a laid-back atmosphere which attracts all types of visitors looking to spend some enjoyable moments in the Greek sunshine. The islands also have their fair share of restaurants and taverns, which accommodate all tastes and preferences. With its stunning natural beauty and chilled-out atmosphere, the Saronic Islands are a great place to experience the beauty of the country.
One of the best methods to explore these areas would be by a crewed yacht charter. An experienced crew can ensure your safety and comfort, while also providing their in-depth knowledge of these gorgeous places. On board you can relax, swim and snorkel in the crystal clear waters and enjoy the spectacular scenery. Whether you decide to visit with a bareboat,  skippered, or crewed charter, we are sure no one will be disappointed. During this time of year you can expect the added bonus of fewer crowds and better prices. This will be an incredible advantage when visiting historical attractions, monuments, religious sights, and sought out locations.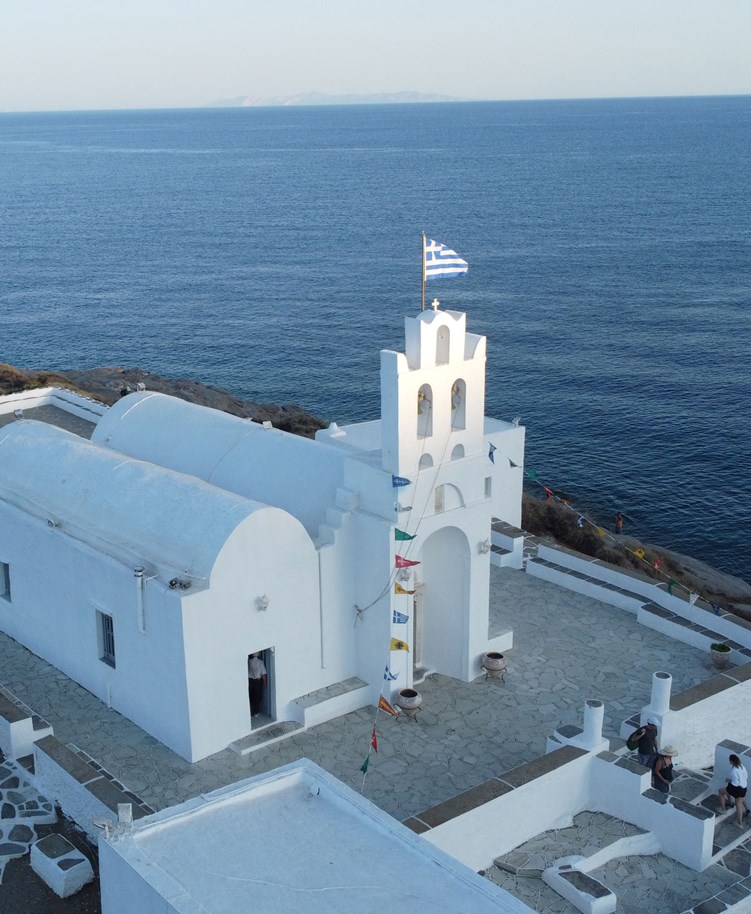 At the end of your Greek vacation, you will have a newfound appreciation for the country's culture and history. As well as some great memories that you will cherish for the rest of your life. From the bustling cities to the sun-kissed beaches, you have had the opportunity to explore a variety of destinations, and of course the food! You will likely never forget the delicious traditional flavors and ingredients of Greece.
Take some time to reflect on all of the experiences you've had and the people you've met. You may have even formed some friendships that will last a lifetime.
As you say goodbye to Greece, you can take home with you an appreciation for the country's culture and your newfound knowledge of the Greek language. You may even have picked up some souvenirs, such as a Greek recipe book or a bottle of ouzo, as a reminder of your wonderful travels.
Whatever you take away from your Greek vacation, you can be sure you have built memories of a lifetime!