GO BACK TO BLOG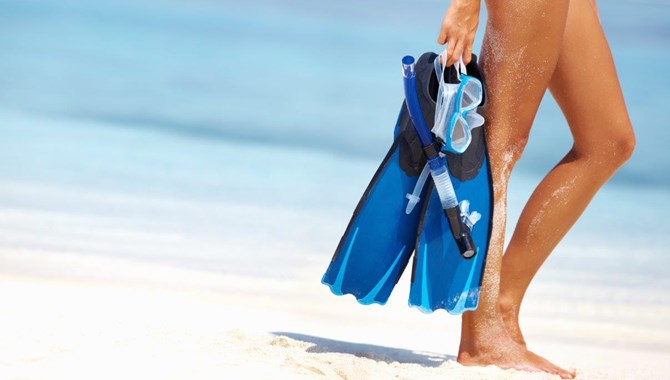 Greek Vacation, Thoughts of a local.
How well do you know Greece?
Greece is the southest part of Europe and a member of the Euro zone. The capital of Greece is Athens, which is well known for her historical sightseeing due to the endless cultural civilization of the ancient years. Practically this means that if you are a fan visiting museums, historical places and cultural pieces of art Athens is the No1 destination for you. Although I come from Athens and I am used in the everyday life and activities every time I find something new and refreshing in this beautiful city that combines internal and external beauty. Last Sunday reminded me of how a walk in our city center can be revitalizing and breath taking. I walked in front of the Acropolis museum all the way down to the 'Agora' (ancient market) and I felt like time turned antilock wise. I continued my walk through the neighborhoods of Thision and Monastiraki. In front of me the old market with 'hidden treasures' side by side with trendy shops and the market of the new era. What a combination! I ended in Plaka, ordering my breakfast along with a strong Greek coffee. Am I in some island or something? I wondered.. Every time I walk this path I feel like I am a tourist in my own country. With a refreshing spirit along with the others we decided to continue this island feeling and to have lunch by the sea. It took us only 10 minutes from the city center to get to the sea coast, we had a beautiful walk to the coast line of Paleo Faliro and ended up having a super meal in Flisvos marina. How nice to live in a city that is 10 minutes from the sea. For people like me that like going into sailing vacation it is a super friendly environment to do so. In just 10 minutes you can start your trip and within 2 hours you have reached your first destination. This is can be even an one day escape to paradise.. Enough however with my romantic approach, I just want to share with people that think of visiting Greece that Athens is truly a magnificent capital, as long as you know what to do when you are in town.
How do I approach Greece?
Before doing the correct living when you visit Athens, you must first know how you can approach Greece. Well, this quite easy. As all European countries Greece can be reached, with plane, train or road transport means. Airplane is the most common since it is quite affordable and easy to use. The main airport of Athens is called Eleftherios Venizelos and is 45 minutes outside the main city of Athens. Every time my plane sets course heading to the landing highway, thousands of small lights appear from a distance. I am flying over our beautiful Greek islands and I can picture all of the locals with a very relaxing and open hearted spirit ready to welcome anyone that wants to join them for lunch or just need a cold glass of water under the sun and 40 degrees The main airport is a connection spot if you will be travelling to the islands, of course there are charter flights with a direct destination our beautiful islands. I believe most of you are aware of Mykonos and Santorini, just for your information we have another 2500 islands identical to these beauties of the Aegean sea. In terms of traveling to Greece, not because I am Greek, I believe it is very friendly, easy and affordable for someone to come for a short or longer vacation. While landing, to come back to what I was saying, I considered myself how would I feel as a visitor in Greece (I was returning from a business trip to beautiful Moscow). The first question that came to mind was:
Am I safe in Greece?
Without any second thought the answer is definitely yes! There is nothing to be afraid of. You can move everywhere without any danger especially in the Greek islands. If you have visited the islands with your sailing boat things would be even safer. All of my sailing friends are very happy with the matter of safety. They state that the only thing they had lost was their dinghy, but that was taken off the boat by the wind since they had not secure it properly. It looks weird to the people that live in the city centers but the locals in the Greek islands mainly even sleep with the doors of their homes open. The criminality in Greece, is quite low (if some, it is gathered in the city center in specific areas as in most European main cities) while in the islands we could argue is even less than low.
To my belief this assent of safety and zero criminality in the Greek islands has not been communicated so thoroughly by the media. Greece should be even higher in the hearts of the potential visitors. The reasons are simple, she is easy to approach as we discussed previously, she is part of the Eurozone which means stable currency. As in all countries of the Eurozone the currency is the Euro.
Do my friends consider us a tourist friendly country?
Not to mention that tourism has been the main product of Greece for many centuries. Greeks, who are mostly known for their hospitality will treat you as a friend, guide you when needed and surely will make you feel as a true guest. Everybody by today speaks English and you can easily be navigated everywhere without a problem. Between you and me, do not try to speak or learn the Greek language.. Altough the roots go back for many centuries and are common between many other foreign languages I would suggest you to stay tuned to the English communication.. Although Greek is a complicated language most Greeks speak English fluently and one way or the other you will be able to communicate easily.
This is what I mean friendly!
I was sailing the other day with my 50 footer Beneteau and the weather was sunny but a bit windy. We approached Poros island and headed to the main port. A friend of mine was releasing the anchor for us to moor and we needed to throw a mooring line to the back of the port so we can be moored safely. There were 3 volunteers at the dock ready to help us with the lines. Can you understand the meaning of my example? Greece has been a seafaring country and people are very sailing oriented. When I speak about seamanship, I do not speak only about navigating. I speak about giving an extra hand when needed to help a stranger, a visitor, a tourist, anyone! When we moored both men approached and asked me 'how was the weather, the sea' and this kind of chat. I felt extra safe and to be more specific, I felt like home! Did I become romantic again?
I am sorry mountain lovers, I am a Summer fan myself
Going back to some of my thoughts, I was sailing in early November. I had my jacket on but the temperature was 19 degrees Celsius (click here to see the right weather to sail :-). I would characterize weather in Greece ideal for enjoying the sea from March to Early December and less attractive for the mountain lovers. I am not saying that you cannot go skiing in Greece however the weather is considered quite warm and in the summer it is quite hot. Imagine that even in February that we have filmed most of our videos for this year, during some of the days we were with our short sleeves on. For me that I love being near the sea and go sailing when possible Greece has the perfect weather. The fact that I am located in Athens makes it more valuable since I have the choice for adventurous seas if I will be heading to the Cyclades when windy or calms bays if I choose a short sailing in the beautiful sardonic gulf.
I do not to be heard as a Greek island fan rather than a mountain lover but that is reality to my perspective. When I think of vacation the first thing that comes into mind is a sailing boat, a Greek salad, my swimwear and my friends jumping and diving from the boat to the sea. This is my understanding of the word vacation. Freedom, relaxation, true food and wind blowing slowly and steadily. I picture total white little homes, smiles and pure nature either friendly or wild scenery. The sunset to dive into the sea and us opening our cockpit lights and diving into the sea during night time. Have you ever tried that?
I do not want to hear romantic or theoretical but this is what true vacation is all about. And this is what nature is all about. I am not talking about money, expenses or costly examples. I am talking about my sailing boat, my Greek salad, my fresh fish cooked onboard, my mooring in the middle of a crystal clear water bay and my friends chating, laughing (and some sleeping). I feel like a king. Do the maths and you will see that It is not only affordable, but compared to the return it is the best value for money holiday you will ever have. The islands are quite cheap, the food is delicious and if you ask me I will definetelly guide you to local oriented tavernas and restaurants where you will eat perfect tastes for a very decent price.
I can spend hours talking for the Greek islands. You will probably find a lot of information through thousands of webpages available. What is special among the islands, is that all are different between them but at the same time are oriented in a way that look the same but isn't. I ask many of our guest when they return 'what was your favorite island?'. Most of the times people return with different answers. This is logical since even the food differs from island to island. This is why to my opinion the sailing yacht trip is the best vacation possible since you can do the so called island hopping which is no other than visiting different islands in a segment of your trip. On top with a sailing boat you are the master of your time schedule you can sail wherever you wish, whenever you like. No more ferries, lines in the cashiers and programmed trips. The seas are super safe, you can swim anywhere you wish and dive freely with nothing to worry about. Trust me, imaginary bays and salty waves are here for you. The best way to visit the Greek islands is a sailing boat.
I have 2 friends of mine living in the United States and have been planning to visit Greece since they were little kinds. Every time they postpone their trip for various reasons.. I remember their major question. 'How much time do we need?-we cannot just fly for a day or two'. Well, truth is that different people have different tastes and in general different understanding of what they need to see from a country that they are visiting. If I was visiting Greece for my first time I would determine my vacation with a minimum stay of one week and if I could have time I would definitely choose a two week vacation. For the reasons I described above and if visiting for my first time I would definitely choose Athens as a destination arrival and I would also book a sailing boat for my holidays. I would spend time visiting some of the history's most valuable assets, take a walk through cool cafes, clubs and restaurants, visit the so called Athens Riviera and end up relaxing with a drink on board. The next day I would be ready to set sail according to my preferences. Even though I can sail myself, if I had my family with me along with 'lazy' friends I would consider hiring a Skipper to undertake the dirty (for some, joy for others) job of sailing the boat to the Greek islands.
In terms of expenses I would Know beforehand what I would be paying since I paid my booking through a credit card, however I would need to have some cash with me. Of course in all islands you can find ATM's but keep in mind that some tavernas and true local businesses do not know what a credit card looks like..
Spend some time discussing with locals which is the local recipe or product of each island. This can be super interesting since you can compare tastes and take with you delicious products if we are talking about food or very beautiful items produced locally. In each island you will find numerous churches. Most of the times these were built on the top of the tallest mountains. Each island has specific dates that a celebration is organized according to the tradition, the name of the Saint that 'protects' the church. They organize the so called 'panigiri'. These are very famous festivals that the locals gather along with the visitors and guest and they celebrate having local food and recipes according to each tradition. I would definitely visit one 'panigiri' to have an idea. In addition each island has different hotspots in terms of cultural scenery, for example Mykonos has the windmills, Santorini the Kaldera etc. I am happy to provide guidelines for each island if you wish.
The above does not require you to be super active to follow. I am sure that you will remember this activity for a lifetime. In addition if you stay just inside your sailing boat you will only take advantage a small percentage of the island hopping possibilities.
Greek words you will know when coming back..
When it comes to food I will be strict and straight forward. Do not leave Greece if you do not taste the following tastes/recipes. These would be:
a)      Greek Mousaka,
b)      Greek Souvlaki  with  Gyros,
c)       Gyros with Tzatziki,
d)      Horiatiki (Greek Salad),
e)      Fresh Fish grilled or Fish Soup from a fish called Skorpina,
f)       Feta cheese,
g)      Olives
Found more about Greek Food and Gastronomy here http://www.yachtsailing.gr/blog/articles/greek-gastronomy/
I am quite sure that when you return home you will have a favorite dish other than the ones described but the above written is a must. And these are affordable too..Trust my word!
As a friendly suggestion I would take my time when sailing and visiting the islands. You do not have to get yourself under a tight time schedule. Always save some time when programming so you can be flexible according to the weather and of course according to which island you find more attractive to you than the other.
By the time you will be returning home I am sure that you can answer to me if the reputation of Greece concerning the three major characteristics is true. And those are:
1)      The famous Greek islands
2)      The Greek hospitality
3)      The food and traditional recipes
4)      The history and civilization
It is obvious that I can write numerous additional famous reasons Greece is known for. To me however if you return from your trip and you can confirm the above then you will have made yourself a part of the Greek spirit and you will be visiting Greece again soon.
As written above these are the thoughts of a local. And my main intention is to provide practical information to the ones that consider visiting our country. Some additional questions I may had if it was my first time coming in Greece would probably be the issue of internet and communication. Well, Greece is a European country, you can find internet everywhere, in cafes, restaurants, 3g hotspots so the answer is that you can access the web from everywhere. And of course you can have 3g internet when sailing with a global coverage so you are connected to the web all times.
If you feel that the above look far away to be accomplished as a planning, I would definitely tell you that these are perfectly doable and easy to program. Just send us an email, or book directly and leave the rest to us for your vacation. We are here to be your friend in Greece and to guide you through an experience that will surely be unforgettable for a lifetime. The happy faces of our guests are here to prove that.

Don't wait any longer, visit Greece with a sailing yacht!.