GO BACK TO BLOG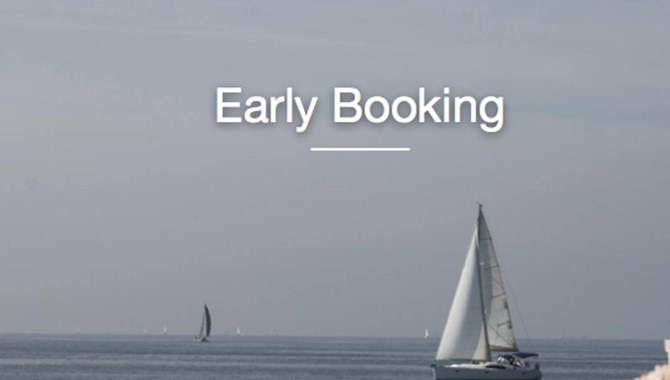 11 reasons why you should book your sailing holidays in Greece in advance
A sailing vacation in Greece is one of the most popular ways of vacation in the country. For this reason alone, it is strongly advised to book this type of trip well in advance. This eliminates the possibility of planning a dream vacation in Greece only to find out that the dates that interest you are not available.
Before you know it, the summer of 2023 will be upon us, and you will have wished you had booked your boat well in advance. Check out all the reasons you should book this special vacation early.

More Available Options of Models and Sizes:
It is extremely beneficial if you are able to know the amount of people, ages, sexes, and any possible disabilities anyone may have. This makes it much easier when selecting the size and type of boat you wish to select. The earlier you make the booking, the higher are the chances you will find exactly what you are looking for.
Higher Probability for Cheaper Flights:
Booking flights early can save you money on airfare and give you more options for seating and flight times. Airline prices tend to increase as the flight date approaches, so booking in advance can save you money. It can also give you the opportunity to choose from a wider selection of flights with more seating options and better times. Booking early also gives you peace of mind, as you will know that your seat is secured and you don't have to worry about the price increases that come with last-minute bookings.
*Last minute deals is a good choice for someone travelling by plane, but it doesn't fit in the case that you have to sync the booking of a sailing boat.
Save Money:
The earlier you begin planning and searching for a boat, the easier it is to get an excellent offer. If you have been delayed and these offers are snatched up, chances are you will miss the opportunity to book the boat you desire at its best possible price.
Avoid the Possibility of Disappointment:
Put simply, avoid any disappointment by completing all your searches and possible interests in advance. This almost guarantees the successful booking of the boat you are interested in. As the saying goes, "The early bird catches the worm"! 🙂
Better Organization:
Planning this type of trip well in advance gives you the chance to look into Greek history, culture, sights, and other interesting activities available in the country. You can now start devising a plan of action in order to see the sights which interest you, discuss locations you are considering visiting, and in general what everyone thinks they would like out of this Greek sailing experience. You will also have more than enough time to sort out what you need for vacation. Thinking of what clothing, books, music, and any other supplies or items you would like to have with you during your Greek yacht charter.
Receive special offers:
Booking can get you early bird offers which are a great way to save money while experiencing the unique beauty of the Greek islands. Early bird offers are typically available up to 6 months in advance and can include discounts on the total price of the charter, and free upgrades. When booking a charter early, it is important to keep an eye out for special offers and discounts that may be available at the time of your inquiries.
More time to save holiday funds:
By planning early, you will have a clearer picture of the projected costs andexpenses of your vacation. Already knowing the number of people can be a great help when creating a budget for these special moments with friends and family. You will also have a sufficient amount of time to gather the funds you need and save accordingly till the time comes for your trip.
Less concern with adjustments to your charter:
If you have booked your boat early and it looks like there will be a change in plans, you have all the time to alter your dates or the size of the sailing boat you have selected. For instance, if someone cancels or if more people would like to join in on the trip. Only with early booking will you have this flexibility without facing any penalties or charges.
---
Maybe interested in Bareboat sailing in Greece? Click to see our service.

---

Something exciting to look forward to!
In today's rat race, and a world full of stress and worries. It is always a special treat to have something nice to look forward to. What could be better than cruising the Greek Islands with friends and family in the comfort of your own boat? Daydream of immaculate beaches, crystal clear waters, and delicious Greek food. Knowing that you have rewarded your hard work with an exceptional holiday experience!
Allow us to provide the best services we possibly can:
By planning early, we are able to go through every detail that concerns you and your trip. Assisting to plan, execute, and advise you with our thorough knowledge in the industry.  Our goal is to provide a memorable, unique, and authentic Greek Island experience. We try our best to fulfill your preferences and desires, always guiding you towards the options better suited to your group. We also get to know you better and have a deeper understanding of your wants and needs for your vacation.
Peace of Mind:
Booking a charter early can provide peace of mind in several ways. It guarantees that you will have the date and time you need for your charter and that the boat and crew will be available for your use. It also ensures that you have plenty of time to plan out the details of your trip and make any necessary arrangements, such as provisioning the boat with food and drinks, or arranging for any special activities you may want to do. Finally, it gives you the opportunity to secure the best rate, as early bookings often come with discounts and other incentives.
Like anything in life, when plans are made ahead of time there is a higher chance of success. There are a lot of details that go into planning a successful Greek sailing vacation. By advising you to plan ahead we just want to be sure you have the best time possible! 🙂
It is time to check our yachts and decide in advance which fit your case. Click save time and money.
Like, follow and share with us at:
https://www.facebook.com/yachtsailgreece
https://instagram.com/yachtsailing.gr/ :-)
https://www.youtube.com/user/YachtsailingGR/
https://twitter.com/YachtsailingGR