GO BACK TO BLOG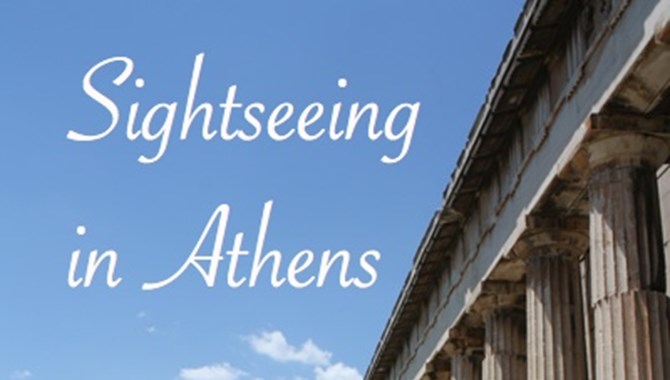 Sightseeing in Athens (4 options to do it right)
Part of the visit to a foreign country is usually the sightseeing experience in each city, town or place that you visit. In the capital of Greece, Athens, with the numerous museums and monuments this experience can be unique especially if it is personalized to the traveler's needs.  
There are a lot of ways to visit the sights in Athens, and this time we will explore four of them showing you the different options that you have with their advantages and disadvantages.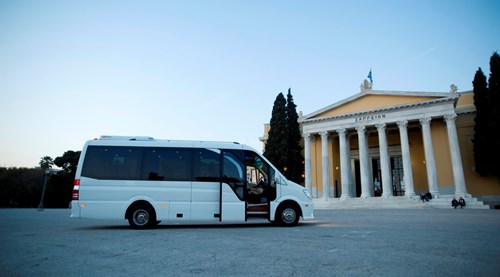 photo-credit: http://www.athenstourgreece.com/
First option: the easiest way to explore the town and go sightseeing and usually the most expensive for a small group of people is to hire a taxi or a small minivan and a tour guide to show you the sights. This way you will have your private tour guide and you can personalize your day according to your needs.
The advantages:
You do not have to plan anything in advantage or do research as everything will be arranged for you. All you have to do is make the arrangement for a taxi or minivan to pick you up from your hotel, airport or sailing yacht. All the rest can be arranged from your travel agents in Greece.  

You do know the exact cost in advance without having to make estimations and calculations about the transfers, tour guide cost, museum tickets etc.  

You can always change the schedule according to your needs, or weather conditions, or skip parts if you are tired, as this is a personalized tour.

If it is too hot the air conditioning in the minivan or taxi are much better than walking all day under the sun, or using public transportation or open bus sightseeing vehicles.
Disadvantages:
It is the most expensive option as the service is personalized.

In case there are only 4 people you still have to hire a minivan because in one taxi you can't have the tour guide with you.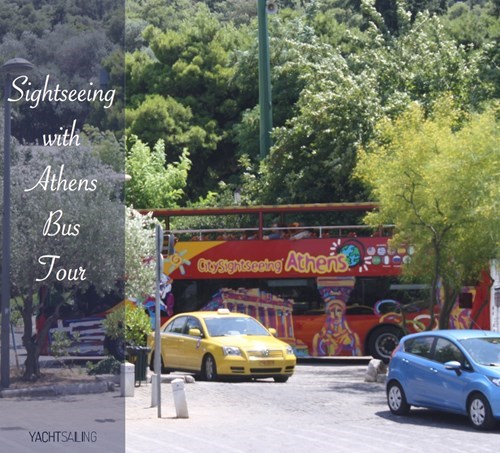 Second option: Sightseeing using services like the open sightseeing bus, or small tourist trains. This is also an easy way to explore the town and go sightseeing and this is something that even a single traveler can plan. It is easy as well, as most of the information is available at the Internet and someone can have an idea about what to do, and how to schedule the day. The open buses and trains usually start at Syntagma square and the only thing that you have to do is to find your way to the starting point (by taxi or public transportation).  
The advantages:
You do not have to make arrangements about this beforehand (like with the personal tour that you have to schedule it). If you are in Athens for more than one day you can choose the day last minute.

You can get off at any stop of the bus and visit the sights that you choose, and then embark on the following bus in order to continue the tour. The buses pass by every 30 minutes, so this gives you plenty of time to visit something, or stop for a snack, or dinner while you still have the ability to continue with the tour later in the day.

In the bus they will provide you with headphones from where you can listen to the tour guide explain about the monuments and sights that you get to see. This is translated in many languages so this is easy for everyone to follow.

This also gives you the ability and flexibility to change your plans if you don't have time to visit one of the monuments in your way, or if you want to leave it for later or for the following day (usually the tickets for the open bus are valid for 48 hours).

On the bus or trains you can also socialize and meet new people.

Find an article for Bus tour in Athens for sightseeing
The disadvantages:
During noon hours in the summer when it is too sunny the open bus is not ideal for people facing health issues (even at the bus with the tent the combination of heat and car fumes may be something to consider if you are facing breathing problems).

It might take long time in order to get there by metro, bus or tram which may not be ideal for young children or people with health issues.  

You can't do that if you have to carry your luggage and if you want to do that right after your arrival in Greece you will have to take care of your luggage storage.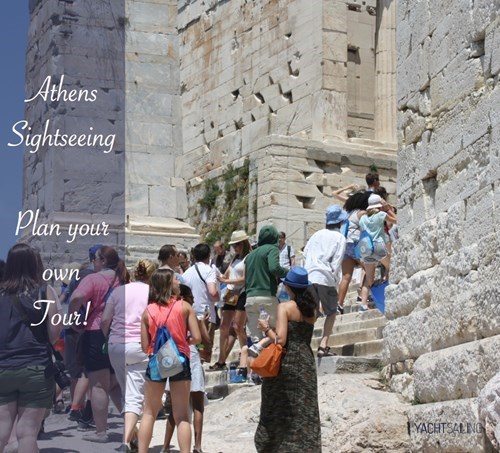 Third option: Research and study your sightseeing trip and personalise it to your unique needs. This is another way to spend your day in Athens. This option needs a lot of study but it will be a personalised to your needs day and ideal for people who want to avoid the tourist traps.  In order to do that, first you have to start looking at the Internet for places to visit and things to do, according to your interests. You can always get help from tour operators and travel agents if you have used them in order to book hotels, cars or yachts etc. If you have done the research through the Internet and haven't used any agents you can get advice from the hotel reception, or from the charter company staff.( There is a Greek startup called dopios that gives you many options for tours like a local: http://www.dopios.com/community)
Do not forget! Yachtsailing.gr can also help you by giving advices on where to go near athens. Just ask us anything or read our fresh blog for more experiences.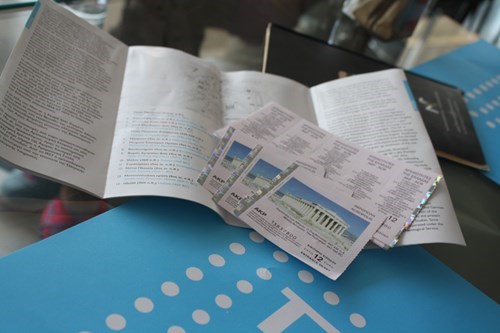 The advantages:
You can plan the day according to your budget so this is a great option if you do not want to spend a lot of money.

You can choose locations that you really want to visit and not the basic monuments that are included in the normal sightseeing tours (like for example the weapon museum or the Hellenic Air Force museum).

There is not a time schedule as you do not follow a basic route and you can just make a quick tour or visit only one place.

If you spend more than one day in Athens you can visit a different place or area each day.  
The disadvantages:
You have to spend too much time in research through the Internet in order to do that and try to work all the details.

If you want to have a guidance at the archeological sites as part of a group you have to wait until a group is gathered together and waiting time is something that can't be predicted so can affect your schedule (if you do have a time schedule).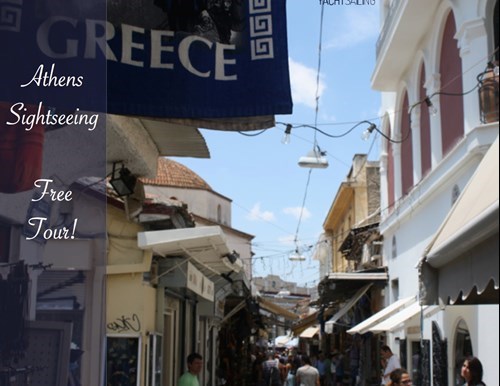 ---
Interested in sailing in Greece? Click to see our service.

---
Fourth option: Just walk around. There are people who never study or want to know anything about the city that they are visiting. They just ask a few things and then go to Syntagma square, get a map from a kiosk and just follow their hearts. The historical center of Athens is not a very big area, and is definitely walkable, while if you get tired you can always find a metro station or train station and get back to your starting point. This way someone who just wants to walk around, even during the night, can do that, without actually visiting the sights but walking around them.
The advantages:
You do not have to schedule anything just go to Syntagma square, or Acropolis metro station, or Monastiraki train or metro station and follow your instinct.

This can be a very low cost excursion and you do not even have to go inside the archeological sites if you do not want to.

You can always get free maps from kiosks etc and see the streets, the locations of the sites and other useful information.
The disadvantages:
Without planning anything it is not possible to know the opening hours of the museum and sights if you are interested in visiting and you may find them closed.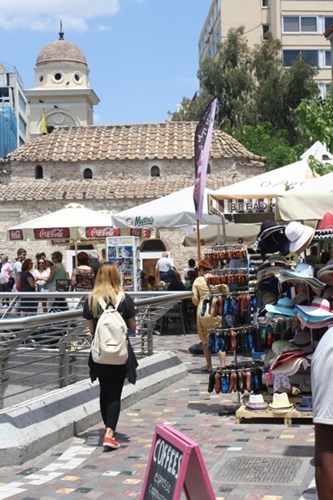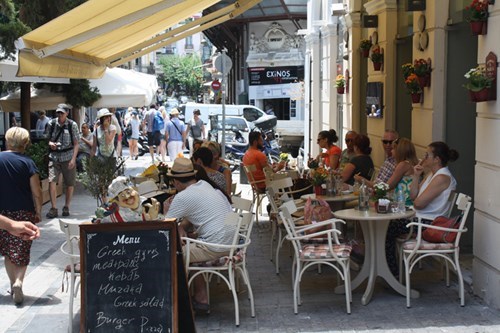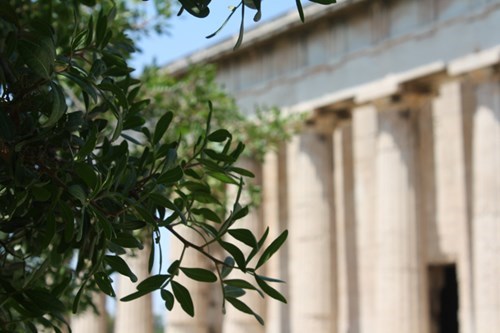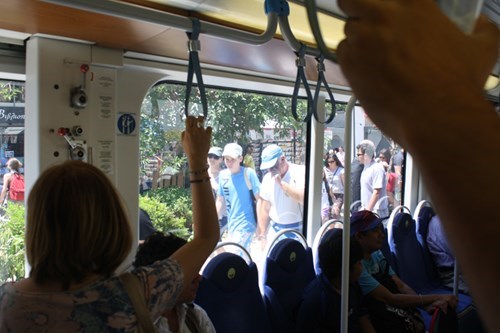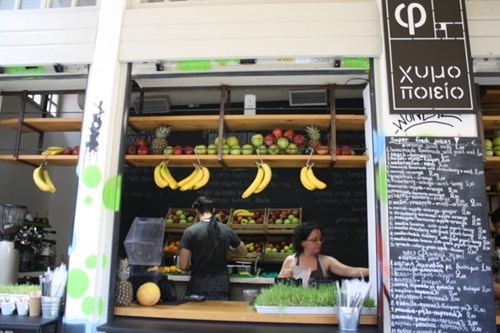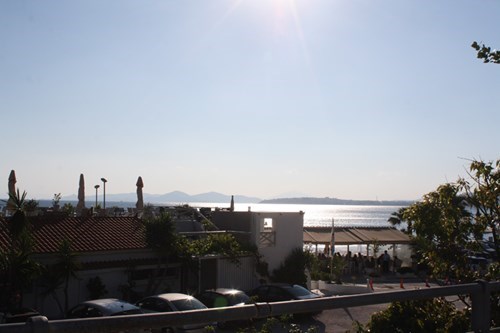 Some tips that you can use:
Acropolis and the Parthenon:
Sun screen, sun glasses and hats are a must have.

A bottle of water is also a must have but you can also buy at auto machines (for 0.35 euro).

The marbles are slippery, right shoes should be predicted.

Ladies, short skirts and dresses can be challenging if it is windy.

Because batteries do not last forever you can carry your charger and ask to charge your devices at a restaurant of coffee shop where you will stop for a coffee or snack, lunch, etc (don't forget them before you leave).
Now you can see how to combine your vacation in Athens with a charter of sailing yacht.