GO BACK TO BLOG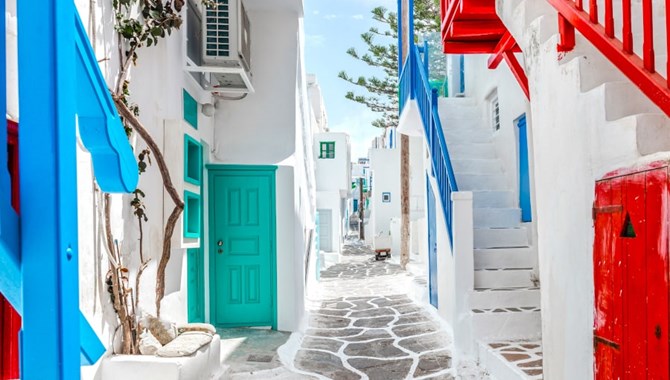 April Sailing Yachts for Charter in Greece
Yacht charter in Greece is available year-round, but April is an especially popular time to visit. This time of year is ideal for sailing as the winds are usually light and steady. Popular destinations for April yacht charters include the Saronic and the Cyclades Islands. Common activities include exploring ancient ruins, swimming in crystal-clear waters, and relaxing on the deck of your yacht. The Greek Islands are a great destination for April, as the weather is warm and sunny but not too hot. Each of these islands offers something unique, from stunning beaches and cultural attractions to delicious cuisine and breathtaking landscapes. April is the perfect time to visit them, as the crowds are not too large and the temperature is just right for a pleasant holiday.
========================================
Rent Catamaran Greece here!
========================================
With more than 2,000 islands, the Greek islands offer a diverse range of landscapes, from rugged mountains and lush forests to sparkling waters and white-sand beaches. Whether you're a seasoned sailor or just beginning to explore the art of sailing, the Greek islands are an ideal destination to explore the wonders of the Mediterranean Sea.
Get away from the hustle and bustle of everyday life and experience the peace and tranquility of sailing in Greece. Being on the open waters with nothing but the sounds of the sea and the wind in your sails can be incredibly relaxing. Whether you're in search of an adrenaline rush or just looking for a unique experience, this is the perfect way to explore. A yacht charter in April can offer an unforgettable experience for everyone. Greece is known for its delicious cuisine and there is no better way to enjoy it than from the comfort of your own yacht.
This can be done either by bareboat, skippered, or crewed charter. If you have some sailing experience, you can rent a bareboat and explore the islands on your own accord. If you're a beginner, a skippered charter is the way to go. You'll have an experienced skipper to guide you and show you the best places to visit. If it's complete rest of mind and luxury you are after, look no further than a crewed catamaran charter. No matter how you decide to charter your yacht, you're sure to have an unforgettable experience.
The islands of Milos, Folegandros, Naxos, Paros, Mykonos, and Sifnos, are just a few of the treasures awaiting your discovery in the Cyclades Island complex. All incredibly beautiful in their own way, as well as sharing many resemblances in terms of architecture. Expect to see intriguing white washed alleyways, blue domed chapels, and awe inspiring views which captivate the soul with their enchanting surroundings.
Famous around the globe these islands are well worth their reputation, and are exceptional when visiting in the month of April. The Cyclades Islands typically experience mild temperatures in April, ranging from an average low of 14°C to an average high of 22°C. Seeing as these are some of the most famous and popular islands in Greece, April is an excellent time to visit them before the masses arrive for the summer holidays.
The Saronic Islands are also an ideal sailing destination during this time of the year. Located close to Athens and just a few hours away from Piraeus, the islands offer a mix of stunning beaches, ancient ruins, and quaint fishing villages. Scattered throughout the Saronic Gulf are Aegina, Agistri, Poros, Hydra, and Spetses. All of them offer memorable experiences which include views of gorgeous landscapes, impressive archeological sites, museums, estates, wonderful beaches, and charming villages.
Although not as famous as the Cyclades, this specific group of islands offer a more European style architecture and unique experience than its more famous counterpart. These islands typically experience mild temperatures in April, ranging from an average low of 18°C to an average high of 28°C.
Sailing in Greece is undoubtedly the best way to explore her beautiful coasts and heavenly islands. With so many options in her seas, there is bound to be somewhere special for everyone to enjoy during their yacht charter. With this excellent selection of majestic locations at your disposal, April provides the pleasant weather, ideal sailing conditions, as well as the benefit of each island not being overcrowded by mass tourism. For hiking enthusiasts, these ideal weather conditions allow guests to explore each island's hidden secrets and historical sights without the concern of the scorching summer temperatures most visitors experience between June and September.
In conclusion, April is a great time for sailing in Greece. The weather is mild and the seas are relatively calm, making it the perfect time for visitors to explore some of the most beautiful parts of the country. Additionally, the islands of Greece offer a variety of activities for guests, from swimming and snorkeling in the crystal-clear waters to exploring the local culture and cuisine. With so much to see and do, a sailing trip in April is sure to be a memorable experience.